Consultant Leadership Spotlight
Our Consultants come from every background, from all walks of life, and from all over the country. Indeed, sometimes it seems the only things they have in common is their drive to succeed, their integrity, and their willingness to work hard to achieve their goals. By sharing some of their success stories, we hope to inspire others to achieve their full potential as part of the Ambit family and recognize their stellar achievements.
---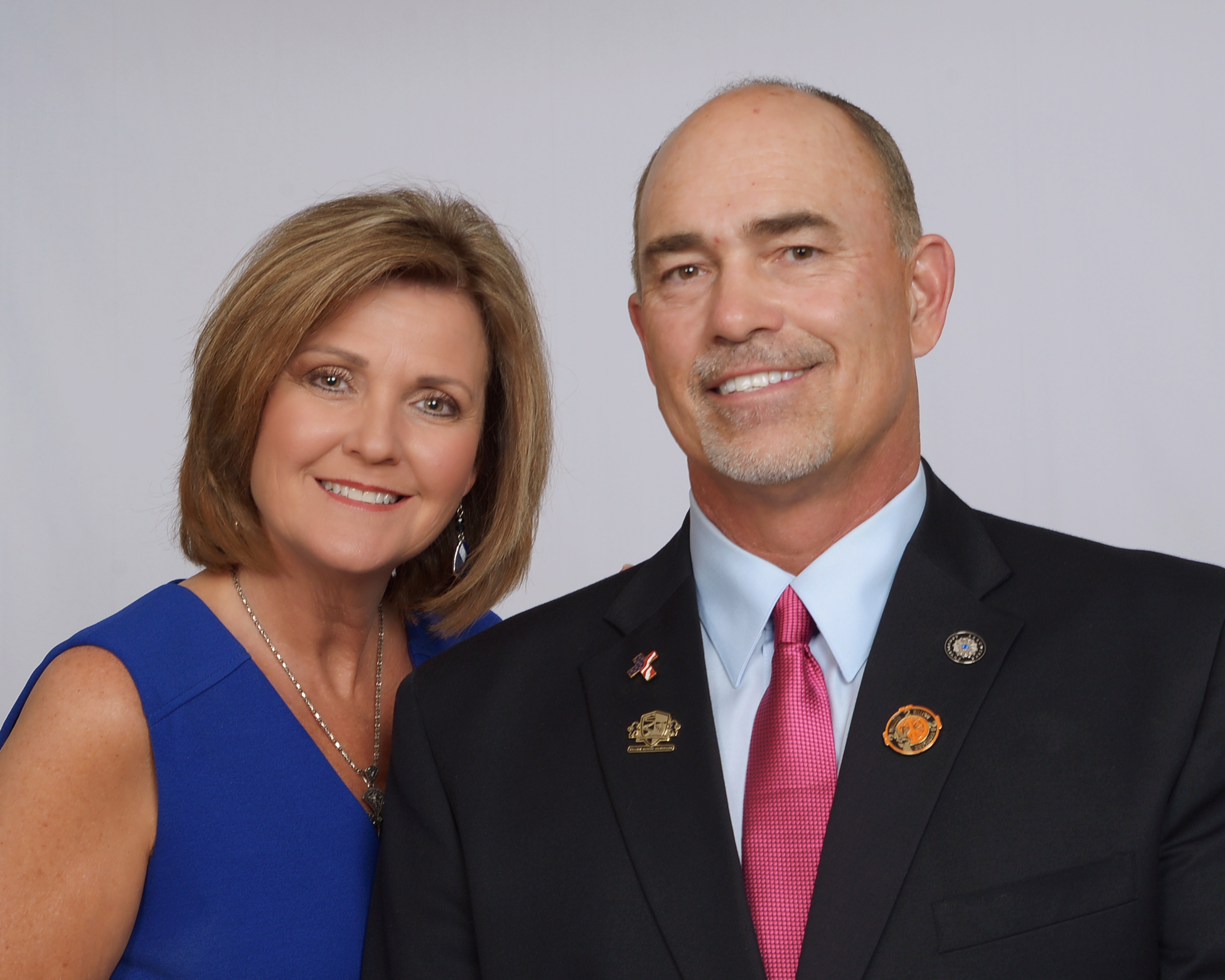 Ambit Wedding Bells
Ambit's brought more to Paul and Lisa Easton's life than just a new business. The Opportunity brought the two of them together. "I honestly had no intention of actually joining Ambit. I was scared to death to even speak to people," Lisa said. "I only signed up because I was sweet on Paul." Her decision to help Paul by joining Ambit led them to wedded bliss – and a new life together in business.
Walking the Aisle to Success
A major factor for Lisa's belief in her success is the night she met NC Esther Spina. "That one night changed my life," she said. The decision to join the business alongside Paul now seemed like a better idea. "Esther talked about not having a college degree and I realized not having a college degree did not mean I couldn't be successful," Lisa said. There was an immediate shift in her thinking. She made the decision to start talking to more people and to stop allowing fear to rule her life.
Paul, on the other hand, realized early on that Ambit included a lot of what he didn't have in his past ventures as an entrepreneur. "The integrity of the Ambit Co-Founders is what was missing," he said. Along with the integrity of the other Consultants, those qualities spurred him to make a decision to start his Ambit business right away. Paul and Lisa had small goals at first – to make an extra $200 month and earn Free Energy – but they quickly surpassed them. "God has worked through Ambit Energy by bringing us closer together as well as giving us the opportunity to help others find their way to Financial Freedom. We are able to spend more time together and that is so important," Paul said.
Proposal to a New Future
Business Presentations (BP) hold a special meaning for Paul and Lisa. "Paul proposed to me at a BP when I was doing my very first 'Why' ever," Lisa said. Their hard work and achievements have one thing in common – it's all been done together. By seeing how the two of them worked with one another to achieve success – they know the same is possible for their team members. "We believe there's no truer saying than teamwork makes the dream work," Paul said. That teamwork provided the winning combination to their promotions to Executive Consultants.  
Five EC Pieces
Our "Why?"
Our four children (three in college). To attain full Financial Freedom that we will be able to will to our children/grandchildren.
Time spent working on our Ambit business:
Five to ten hours per week.
What was your single most-effective Success Tool, factor or influence for growing your business?
The three-way call and Ambition and Simulcast.
Name your favorite thing about AMBITION:
Learning from all the Millionaire earners in Ambit Energy.
Thanks to the five SCs who helped me/ us reach EC.
Garret Easton, Ron Miears, Peter Garrett, Jeff Jackson, Darren McCarley.
---
---
---
---