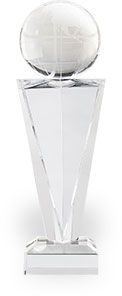 The Crystal Sphere Award
The Crystal Sphere Award was conceived to honor one "Ambit Evangelist" each year whose genuine enthusiasm and unmistakable charisma serves as a gold standard for Consultant excellence in their ever-expanding sphere of influence.
2018 Crystal Sphere Award Winner
When EC Jay Emma heard about Ambit, he signed up as Customer immediately. But, he wasn't so sure about being a Consultant. Eventually, Jay became an enthusiastic leader and Pure Energy Award winner. While it took him 11 months to gather his first 1,000 Customers, it only took him 10 weeks to reach 2,000. Always the epitome of integrity and of Ambit's core values, we congratulate this year's Crystal Sphere Award winner, Jay Emma.
2017 Crystal Sphere Award Winners
ECs Rose and Kevin Duncan, said "no" to the Opportunity the first three times they were approached about the business. But on the fourth time they said "yes," and immediately started building their business together that is creating opportunities for others as well as allowing both of them more time to spend with family and friends. And now they both refuse to take "no" for an answer. We are proud to have them as our Crystal Sphere honorees for 2017.
2016 Crystal Sphere Award Winners
ECs Tim and Sonja Devine were initially skeptical about Ambit Energy, but were eventually won over by the idea of Free Energy. After becoming Consultants, they quickly fast tracked their way to RC, SC and even EC. Already recipients of the Pure Energy Award, we're are honored to recognize Tim and Sonja with the Crystal Sphere Award.
2015 Crystal Sphere Award Winners
This couple is known for their ability to stay focused on the basics, keeping it simple and following the proven system. More important, they have a reputation for maintaining a commitment to being the "finest, most-respected" and for "never sacrificing integrity for growth." Their commitment makes ECs Tony and Diana Procopio deserving winners of the Crystal Sphere Award!
2014 Crystal Sphere Award Winner
ECs Kirk & Trisha Horan are part of the ever growing EC Factory. Kirk is proud of his entire organization and credits all of his success to his team. He says to follow the system and never give up and you'll experience the same success.
2013 Crystal Sphere Award Winner
Jim and Kim Mason truly represent what this award is all about. In a short amount of time, they achieved an incredible amount of success for themselves, promoting to Executive Consultant in just 11 months. They helped develop one of the fastest growing teams on the East Coast and in all of Ambit.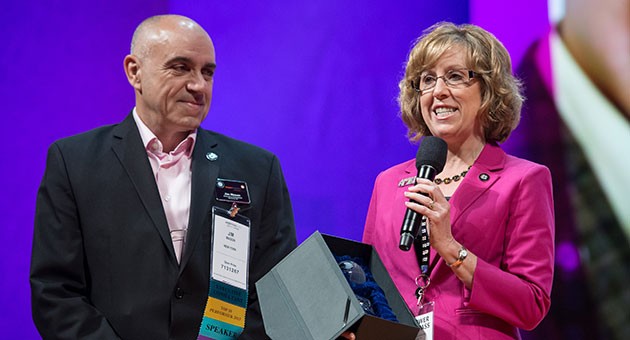 2012 Crystal Sphere Award Winner
This Ambit road warrior from the Northeast says, "Once you have identified and internalized your WHY, nothing can stop you." Now John works to help others be successful.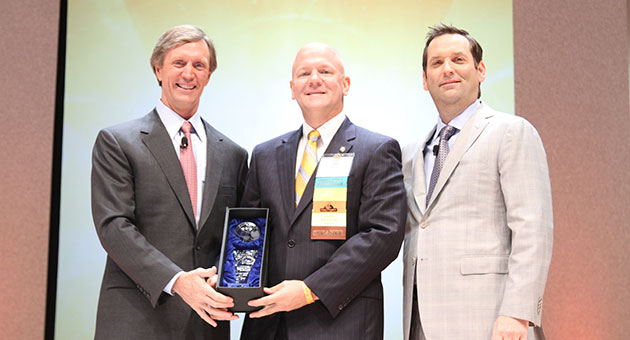 2011 Crystal Sphere Award Winner
With an eye for profitable opportunities, Gregory Henzel traded his lucrative jewelry business for the exciting possibilities with Ambit. In less than 30 months he reached Executive Consultant Status and earned the 2011 Crystal Sphere Award for his commitment and relentless spirit.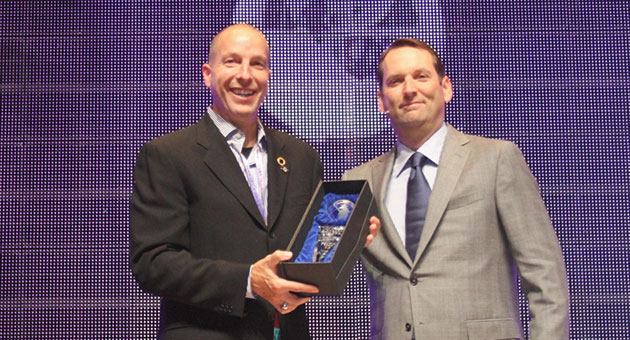 2010 Crystal Sphere Award Winner
It should be no surprise that Texas leading recruiter – two years running – is selected as Ambit Energy's Crystal Sphere Award winner for 2010. Like our past winners, this great leader defines the spirit of this award!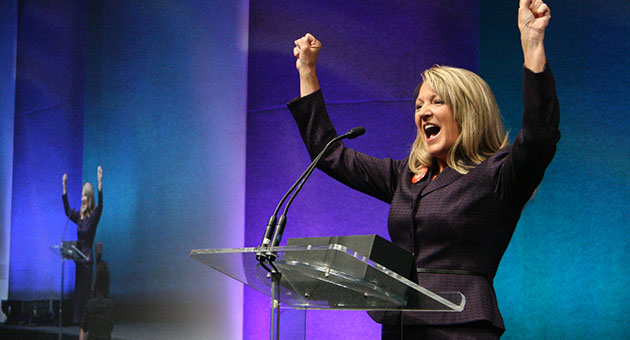 2009 Crystal Sphere Award Winner
A native of Poland, Piotr says, "Doesn't matter where you come from, you can make it." Piotr says the support he received from so many was key to building his business. Now he's passing it on!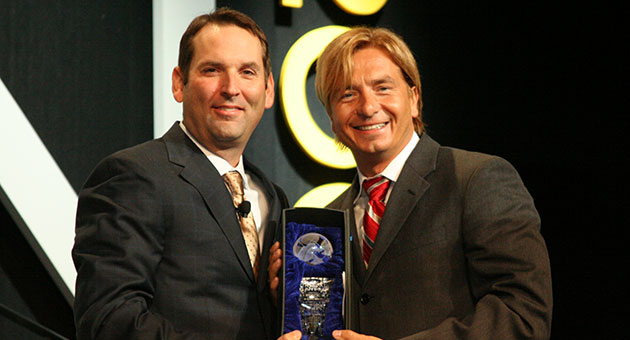 2008 Crystal Sphere Award Winner
Debbie is a registered nurse who was working at two jobs 60 hours a week when she first turned down the Ambit Opportunity because she didn't have enough time. She quit both jobs six months after joining the business.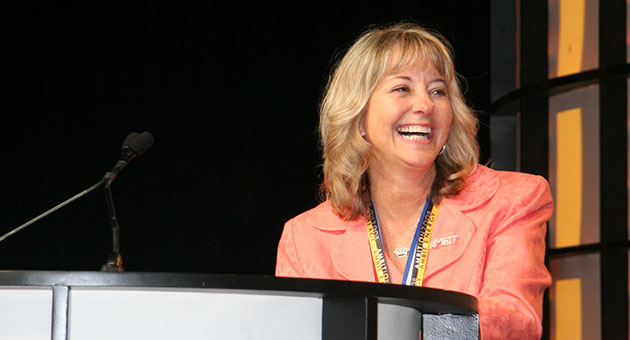 2007 Crystal Sphere Award Winner
Esther says, "I might be blonde, but it doesn't take a rocket scientist to see this opportunity is going to be huge!" She and two of her sons are Ambit Executive Consultants. Her advice: Never, ever, ever, ever give up!