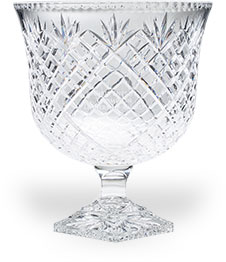 Thompson Leadership Award
The winner of the highly-coveted Thompson Leadership Award is hand-picked by our co-founder, CEO Jere Thompson, Jr. for tirelessly upholding the values of Leadership, Integrity, Character, Honesty and Team-focus.
2018 Thompson Leadership Award Winner
ECs Tim and Sonja Devine are known for their authentic leadership, tireless efforts to help others and determination to motivate those around them. They empower those on their team, and Ambit Consultants nationwide, by sharing their Ambit story. Already recipients of the Pure Energy and Crystal Sphere Awards, we are honored to recognize them with the Thompson Leadership Award for their steadfast dedication to seeing others succeed.
2017 Thompson Leadership Award Winner
EC Kirk Horan is known for a never-give-up attitude and a commitment to hard work as well as an infectious laugh and positive attitude. His commitment to building his business by following Ambit's proven system has served as an example for countless others and he is always willing to help his fellow Consultants take their success to the next level. We are proud to honor Kirk as this year's recipient of the Thompson Leadership Award. A member of the Millionaire Club, a Crystal Sphere winner and a Pure Energy Award honoree, EC Kirk Horan is a truly deserving recipient of the Thompson Leadership Award for 2017.
Tony Procopio
2016 Thompson Leadership Award Winner
EC Tony Procopio tireless efforts as a mentor and leader have earned him a reputation for taking more joy in the success of others than in his own considerable accomplishments. Congratulations to Tony for adding the prestigious Thompson Leadership Award to his impressive list of accomplishments.
2015 Thompson Leadership Award Winner
Already members of the $1 million Club, winners of the Pure Energy Award and holders of many other Ambit honors, Tim and Missy Ulinger will probably tell you their greatest accomplishment is securing the future of their children. Together, they have built a successful team and demonstrated the value of hard work and integrity to us all.
2014 Thompson Leadership Award Winner
National Consultants Debbie and Chris Atkinson take integrity to the highest level. Their mantra of "People Helping People" is the driving force behind their success and that of their team. They are always willing to help those in their network and on other teams. As a result, they have earned the respect of Ambit Consultants throughout the country.
2013 Thompson Leadership Award Winner
Success is all about teamwork, about helping others succeed, and guiding them with your vision and your character. Justin Title has succeeded because of the way he helps others. He consistently hosts regular training events and works hard to help Consultants succeed regardless of their organization. He consistently gives credit where credit is due. His quiet and steady leadership speaks volumes.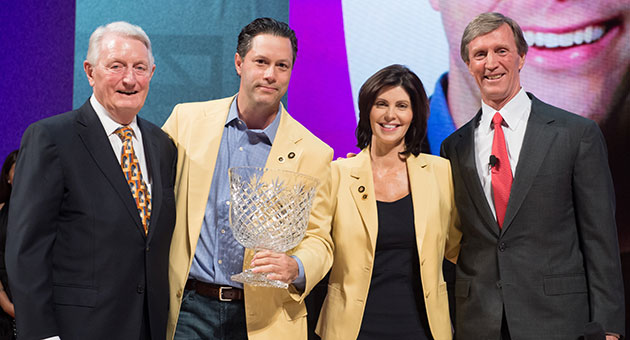 2012 Thompson Leadership Award Winner
"It's not what you get... it's what you give in this life." Great words to live by from a man whose heart is larger than his 6' 10" frame would dictate. His east TX team is fortunate to have a leader with such integrity and a passion to help.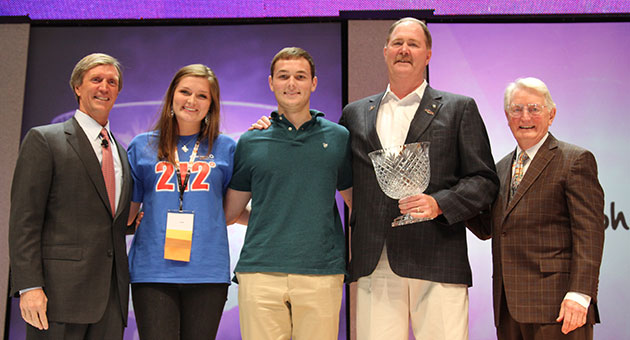 2011 Thompson Leadership Award Winner
Mary Amoedo is a perfect example of motivation in motion. Working her business while on monitored bed rest during a pregnancy, Mary promoted to Executive Consultant. Together she and her husband, EC Richard Amoedo, continue to inspire Consultants around the country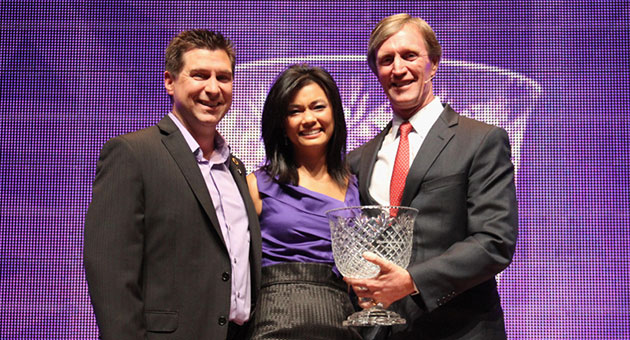 2010 Thompson Leadership Award Winner
Also our first Crystal Sphere Award winner, Esther told CEO Jere Thompson – at one of Ambit's first Business Presentations – that she was going to "be somebody" in this business. Looks like she's made it and then some!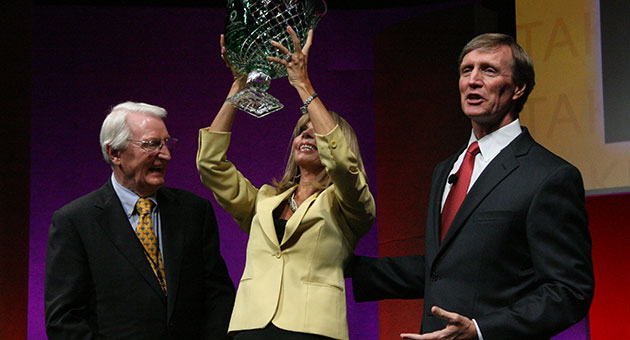 2009 Thompson Leadership Award Winner
Also the winner of the EC Pacesetter Award, Ray leads one of the fastest-growing organizations in the company. He seconds his upline Brian McClure by saying, "to be a great leader, you have to be great follower."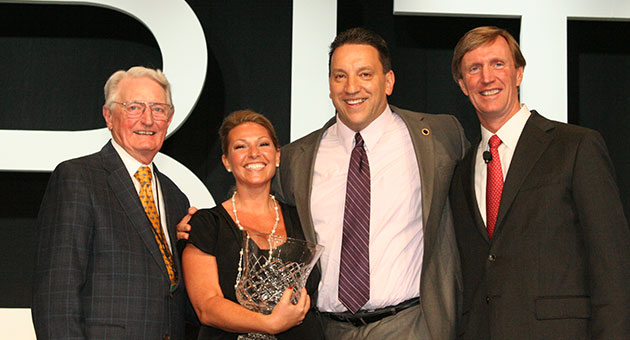 2008 Thompson Leadership Award Winner
Carlos' goal is to help 100 people make $1 million a year with Ambit. "We haven't even begun to scratch the surface. This is a tidal wave. What we've seen up to now has just been the warm-up"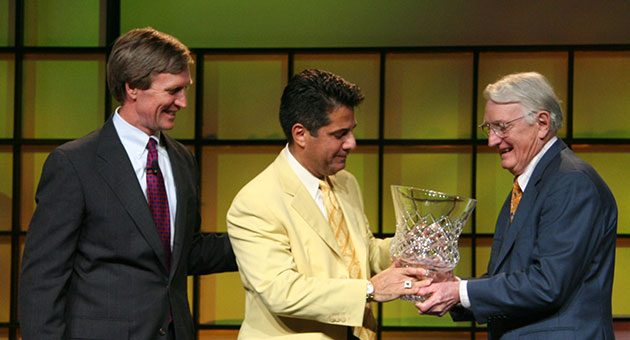 2007 Thompson Leadership Award Winner
Brian built a vastly successful business during the telecom deregulation boom. He believes the Ambit Opportunity is even bigger. His mantra is "Bury your success in the success of others and yours becomes a by-product of it."