Engineering Business Success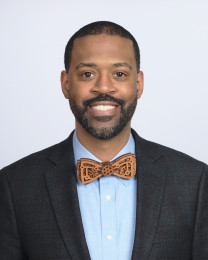 After graduating from college with an electrical engineering degree, Jason Samuels ran five businesses before joining Ambit Energy. When a couple of former business associates with experience in the energy industry told him about Ambit, he agreed to attend a presentation by EC James Christoffel. Jason says "My initial impression was that I had found a gold mine and would just need to learn the Ambit system. I was impressed by the ability to go after residential customers and help educate them on the pitfalls of not having the right energy supplier on their bill and how to read their electric bill."
Jason was highly motivated. "I am very competitive," he says, "so I mapped out a plan to reach the various levels as quickly as possible, with the goal of achieving National Consultant."
A Rapid Rise
Working closely with his upline mentor James, Jason achieved the rank of Regional Consultant, then fast-tracked to both Senior Consultant and Executive Consultant. But the most valuable lesson his rapid rise taught him wasn't about himself, it was about others. "I love to go fast, hit bonuses and teach promoting fast through the marketing plan," he says. "It's a constant battle to remember not everyone wants to run. I've gotten better and understand that the light will come on with some people eventually."
While he's better at letting team members work at their own pace, Jason still trains his team members extensively, and it shows. He's mentored other fast-track promoters in his organization and he emphasizes the importance of planning for success.
Designs on the Future
Jason has big plans. He hopes to not only set a record for fastest rise to NC, but to become a billionaire – all while taking time to pursue a theology degree in his spare time! He also hopes to help support his parents' retirement plans and to continue to share the benefits of Ambit with both potential customers and consultants.
"My advice for new consultants would be to write down and visualize your goals and set benchmarks." It's advice that's certainly worked for him.
Five EC Pieces
My/ our "Why?" Taking care of my parents i.e. retiring my mom from her job and providing for my dad are my "Why."
Time spent working my/ our Ambit business:
I have an eye disease and can only see 12 hours a day, so I don't have a specific time, but each hour I can see, Ambit is an integral part of everyday.
What was your single most-effective Success Tool, factor or influence for growing your business?
My single most-effective success tool is my competitiveness and most effective influence is my EC James Christoffel.

Name your favorite thing about AMBITION:
My favorite thing about AMBITION is meeting other leaders from other markets and the lasting bonds that are formed.
Thanks to the five SCs who helped me/ us reach EC.
I would like to thank Kendrick Payne, Tab Brown, Jay Lutton, Marcus Miller, and Davonte Beard for helping me achieve status of Fast Track EC.