From College to the Ambit Opportunity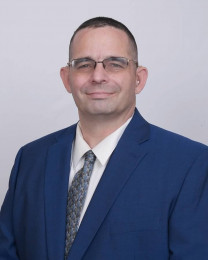 From College to the Ambit Opportunity
Christopher Kerr's journey to becoming an Ambit Energy consultant started when he was young. He had been in college for a couple of years studying to become a teacher and pastor. "I decided to become an Ambit Energy consultant because I wanted to help people," Christopher says. His decision to become a part of the Ambit family made sense considering his original plan was to become both a teacher and pastor; two fields that focus on helping others.
The story of how he chose to head down the Ambit Energy path started as it usually does for all consultants. "When I met Wojciech Paciorek, he explained the Ambit Opportunity and from then on I was hooked. From that moment, I decided to become a consultant and was laser-focused on helping others achieve their business goals and ensure that customers were offered plans that best fit their lifestyles and budgets.
The Proof is in the Pudding
Starting off as a consultant isn't always smooth sailing. In fact, most consultants experience the same challenges when getting their business up and going. For Christopher, it was practically the same experience. "My family and friends constantly said no when I shared the Ambit Opportunity with them. They wanted me to prove to them that what I was doing would make a difference," he says. "They wanted me to be honest with them and show respect. Once I was able to do that, then they'd join."
Honesty and respect are indeed qualities that we look for in each consultant, and to see it put into action every day is something we're immensely proud to see. Christopher has not only taken these qualities into his business and thrived while doing it, but he's showcased exactly what it means to be an Ambit Energy consultant, and for that we are truly grateful.
Building On Success
All of us have achievements we've either completed or are hoping to complete down the road. For Christopher, fast-tracking from an MC to EC was his greatest achievement yet. "I have never completed that hard of an achievement in my lifetime, and I was able to accomplish it through teamwork, patience with our team and wanting to help others become successful," he says.
As far as new goals, Christopher has many. When it comes to his business, he is zeroed in on what he wants to accomplish in the very near future. "My new goal is to ensure that my business will be able to help others achieve their business goals. In addition, I want to be able to spend more time with my family on my own time without worry," he says. "I will continue to train new and current consultants to remain patient when challenges arise. Also, not to give up any integrity while achieving their goals and continue to help us spread the Ambit Opportunity."
Five EC Pieces
My/our "Why"?
To help people and believe in them to reach their goals and achieve everything they're working towards. I'm going to continue to tell people about how great the Ambit Opportunity is while keeping my integrity.
Time spent working my Ambit Business:
I work 25-30 hours per week.
What was your single most-effecting Success Tool, factor or influence for growing your business?
I'm a very creative person, so I received pre-approval from Marketing on material I created. This helped me recruit customers and consultants and continues to help me do so when I travel from state to state.
Name your favorite thing about AMBITION:
I love meeting and hanging out with successful people. It gives me the chance to learn valuable tips from them including how to boost my business and how to remain patient during tough times. I highly recommend AMBITION!
Thanks to the five SCs who helped me reach EC:
Jacob Lee, Son Lee, Hyon Ilochka and Kyong Wight.