When it Rains…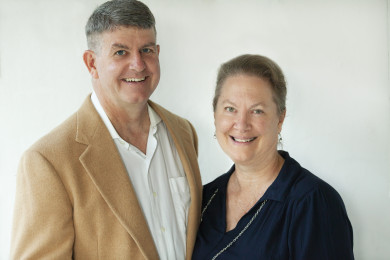 In 2018, Grace Gleason was working as a full-time mother and homeschool teacher. She was also holding down two part time jobs, when medical bills from surgery required, after one of her seven children broke his wrist, and the need for a new roof on the family home hit. Luckily, a friend had recently shown Grace the Opportunity. "I was motivated to help provide for our family," she says. "We pull together to meet life's difficulties."
While she had the support of her husband, Michael, Grace was still nervous about starting her own business. "I had tried several other direct sales opportunities over the years, but I had never actually made any money. It was a decision with the risk of failure. I decided to take the risk."
A Different Experience
Grace found some key differences with Ambit. Because there are no autoship requirements, she didn't find herself losing money every month. "My Ambit experience has been positive from the start. It began slowly, but within a few months I was able to quit my part-time jobs and focus solely on building my Ambit business," Grace says.
She's also discovered how much she enjoys working with others and helping them develop the skills they need to build their businesses. "I hope that my achievement as an Executive Consultant will help others to believe 'If she can do it, so can I!'"
Her success must be contagious, as her husband and four – soon to be five – of her children have started Ambit businesses.
New Goals
"I want to support at least five others to do what I have done," Grace says. To accomplish this, she plans to continue weekly team meetings to set and celebrate goals, working with both her mentors and her downline and continuing to educate herself on entrepreneurship.
"I am certain the days ahead will be quite an adventure," she says, "and I truly believe the best is yet to come!"
Five EC Pieces
My/Our Why:
Family, Community, Country and God.
Time spent working my/our Ambit business:
March 2018 to present ~ Full Time
What was your single most-effective Success Tool, factor or influence for growing your business?
I am blessed with brilliant leaders!
Name your favorite thing about AMBITION:
Getting to know our Ambit Family in person.
Thanks to the five SCs who helped me/ us reach EC.
Susan Gleason, Hiram Gleason; Andrea Hart; Todd Inman; Atticus Killough