Ambit Energy Podcast
Here, you'll find the latest podcasts from some of our top consultants, corporate leaders and other experts on a wide variety of topics, from setting goals to creating the checkpoints that will help you turn your aspirations into reality.
---
May 05, 2022 Podcast
Join Field Recognition Manager Jessica Burton and Field Development Manager Jeremi Ochoa as they recap Simulcast 2022 in our Excerpts from Experts podcast, with insights from top field leaders from across the country.
---
September 13, 2021 Podcast
Tune in to the latest Excerpts from Experts episode featuring NCs and Millionaire Club Members, Carlos and Cecy Marin. They'll discuss their road to becoming a Millionaire Club Member and the mindset you must have in order to become a member of this prestigious group.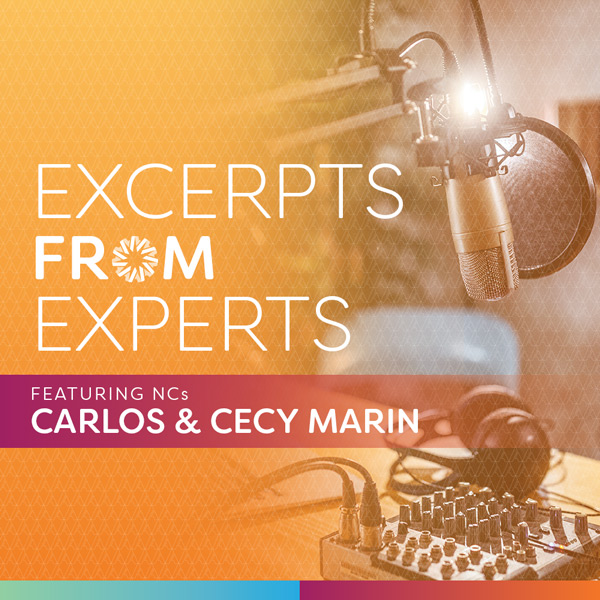 ---
July 21, 2021 Podcast
In this episode of Excerpts from Experts, ECs Julia and Emerson Fuentes join Ambit VP Darrell Starkweather to discuss how a strong belief in your business and holding regular meetings is essential to achieving growth.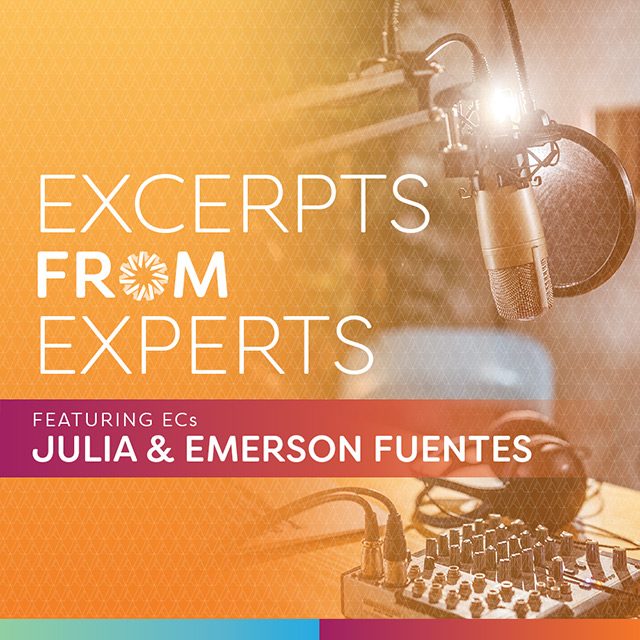 ---
Podcast Archives
We maintain a complete collection of earlier podcasts. Whether you're brand new to Ambit or have been part of our team for years, you'll find these podcasts inspiring, informative and well worth a listen.
Never miss an Ambit Energy Podcast- subscribe to us on iTunes by putting "Ambit Energy Podcast" in the search box, selecting any episode, and clicking on subscribe.