A Burning Desire to Succeed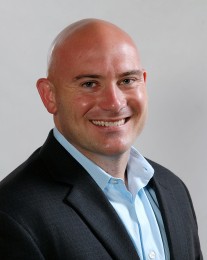 David Daniel has worked for the Austin Fire Department for more than a decade. Because of his schedule, he's always had a little extra time to pursue part-time jobs on the side. But for David, the challenge was finding a part-time opportunity that maximized his talents. He tried running a lawn service, building decks and fences and working in real estate, but none of his ventures took off. David needed the additional income to help build a better life for his family, but his dreams exceeded his grasp and his business ventures failed to turn a profit.
That's when his battalion chief Wesley Brace told him about Ambit. At first, David was only interested in getting free electricity. "I didn't understand the power of the compensation plan," he says. "And my wife didn't want me getting involved in another business venture. With my track record, she was afraid we'd just be wasting time and money."
That changed when David got his first bonus check from a Consultant joining his down line. From merely wanting free electricity, David raised his sights to making an extra $500 to $1,000 a month. "I met those goals after about 90 days," he says.
A Business That Spread Like Wildfire
Within a short time, David's wife had changed her mind about Ambit. Seeing what a success he was making of the new business, she joined in, recruiting new Customers and Consultants as the Daniels worked toward achieving their financial freedom.
"My wife and I want to be able to stay home with our children, and we should attain that goal in the near future. I don't want to miss any extra-curricular or sporting events my kids are involved in."
Not only has David made an important difference in his own life and his family's, his success has helped many others to start their own businesses with Ambit and begin working toward their personal goals.
Sharing The Secrets Of Success
David is eager to share his experience in growing a successful business with new Consultants. He believes patience is important—"Ambit Energy is a long-term investment in yourself, never give up." He also finds that one-on-one meetings with potential Consultants is the best way to grow a business, though he also says "I never would have thought I'd be speaking in front of a room with over 100 people. But now it's something I enjoy." He also suggests attending AMBITION because of the excellent training opportunities available.
As for David, he's so fired up about his success with Ambit he plans to make National Consultant and retire from the Fire Department within the next four years.
Our "Why?"
My wife and I to be able to stay home with our kids and be financially free!!
Time spent working my/ our Ambit business:
6 hours a week
What was your single most-effective Success Tool, factor or influence for growing your business?
One on one business presentations
Name your favorite thing about AMBITION:
Training!!!
Thanks to the five SCs who helped me/ us reach EC.
Casey Salge, Lance Salge, Donna Keen, Mary Noble, and Lori Aungst.
---
Featured Consultant
At Ambit Energy, we're inspired, proud, and even awed by the success stories we hear from our Consultants every day. Learn what motivates some of our top Consultants, read why they decided that Ambit was the right company at the right time, and maybe even pick up some inspiring tips to help you build your own business and achieve a similar level of success!