A Healthy Approach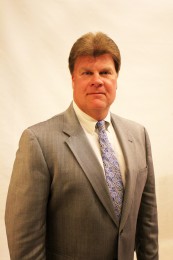 Bryan Compton thought his future was secure. He'd been running a health club for 20 years, and hoped to purchase it from the owner. But when the time came for the deal to take place, it fell through—and Bryan found himself without a plan. But rather than giving up, he kept a healthy, positive attitude and looked for a new opportunity. And that's when a friend introduced him to Coach Alan Johnston.
"I was looking for a complete financial replacement for the club and I really felt Ambit was the path for me," Bryan says. "Ambit Energy has me on the path to financial security."
Finding Strength and Support
At first, Bryan was afraid to tell his family about joining Ambit. "I really didn't want to share it until I knew it worked," he says. But after he started to see results, he was happy to talk about it. "Everyone is proud of my promotion to Executive Consultant, and many family members are involved with Ambit."
Bryan also considers himself fortunate to work with an outstanding team. "My Consultants almost feel like they have promoted with me." He works constantly to keep his team focused and trained, with meetings in Lufkin, Texas several times a week and frequent appearances at fellow Consultants' meetings and calls. Above all, he credits his wife of 32 years for supporting him. "I am truly blessed," he says.
Building on Success
As his business has grown, Bryan's priorities have changed. "When I started my business, I was looking for income replacement. Now it's about a legacy income for my three granddaughters and having more time to spend with my family and church."
He also wants to help his team to continue to achieve. "There are no limitations with Ambit," he says. "The only challenge is the one we look at in the mirror. The system is truly in place and we have one of the most marketable services available. I'm going to keep doing what got me here—work every day and help all those who want it."
Bryan is also a big believer in the power of AMBITION. "I have not missed an AMBITION since I joined Ambit," he says. "I love the relationship building and incredible training."
All together, it's all added up to a pretty healthy business for Bryan Compton.
Thanks to the five SCs who helped me/ us reach EC.
RANDY JOHNSON
PAUL BECKUM
CARL BROWN
LARRY MALONE
RUSSELL GRUBBS
---
Featured Consultant
At Ambit Energy, we're inspired, proud, and even awed by the success stories we hear from our Consultants every day. Learn what motivates some of our top Consultants, read why they decided that Ambit was the right company at the right time, and maybe even pick up some inspiring tips to help you build your own business and achieve a similar level of success!