A Perfect Foundation for Limitless Success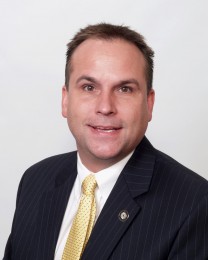 EC Kent Hansen knows what it takes to run a business built on pride and hard work. For more than 20 years, he owned and operated his family's hardwood flooring company which spanned three generations. But once he tapped into to the unlimited opportunities of Ambit Energy, he was ready to start his own legacy through financial freedom.
"Since 1935, our family business had grown to become one of the largest flooring businesses in upstate New York. When my father, Keith, passed ownership to me, my wife Kellie and I were eager to take on the challenge and provide a comfortable living for our family."
"Then a contractor friend of mine approached me with the Ambit Opportunity. He was so confident and excited about the limitless income potential. But I had reservations. It just sounded too good to be true. Fortunately, he didn't give up and after his third attempt to share his Ambit story, I was ready to listen. And my whole point of view changed."
Less Stress And High-Yield Success - Thanks To Residual Income
"What impressed me most about Ambit was the residual income," says Kent. "For years, I poured money from the flooring business into real estate ventures struggling to generate residual income the hard way. Then I realized that I had taken on a second job that took twice the time, twice the work and twice the stress. But with Ambit, you sell it once and get residual income as long as they remain your customer forever!"
Once Kent started with Ambit, he soon began thinking bigger. "When I started, I expected to make a few thousand dollars a month in extra income and that's impressive. But after focusing my efforts and steadily building my business, I have far exceeded my expectation."
Kent recalls, "At first, some friends and family members were skeptical. But once people in my circle (his "Ambit") saw how motivated I was, and how much I genuinely believed in the Opportunity, they had to find out more. Soon the local construction and flooring community was buzzing over my discovery."
A Proud Past. An Infinitely Brighter Future
Once Kent saw the momentum he was building and the possibilities for his family, he knew he had a tough decision to make. "My experience with Ambit has empowered me to push my goals and aspirations further than I thought possible," he says. "The potential is limitless. That's why, with the support of my amazing family and friends, I decided to "pass the torch" and sell the flooring business. I'm now pursuing my Ambit business full-time, and I couldn't be happier." "It used to be that a normal workday meant hours on the phone and one headache after another," he remembers. "I'd miss my son's sporting events, family outings and quality time with the people I love. But now when the phone rings, I'm excited because I'm helping people find their own Ambit success story. And the best part! Being there for my wife and our sons Conner and Ryan."
Higher Aspirations and Greater Inspirations
With the support and guidance of his family and Ambit team, Kent was able to achieve new levels of personal and professional success.
His advice for Consultants just starting out! "Don't miss AMBITION. Every September, when my team and I come back from the event, we're all so energized and motivated that our business explodes. It's a "can't-miss" experience."
"Always remember that with Ambit, you get what you put into it," Kent continues. "Have patience and work the program, because it really pays off."
According to Kent, he has only begun to meet his full potential. "My goals for my Ambit business are simple: Keep growing, guiding and building my fantastic team and help them all achieve financial freedom. Then the next step, National Consultant. I'm so excited about the adventure ahead of me!"
Within a few short years, Kent Hansen carved out a truly fulfilling Ambit career building wealth from residual income and laying a foundation for unprecedented growth for newer Consultants. "Since committing to the Ambit Opportunity full-time, I've enjoyed a peace and confidence that comes from providing my family the financial benefits and security they deserve," Kent says. "I feel so blessed to enjoy a life that's both grounded in rich traditions and empowered to build a brighter future for generations to come."
---
Featured Consultant
At Ambit Energy, we're inspired, proud, and even awed by the success stories we hear from our Consultants every day. Learn what motivates some of our top Consultants, read why they decided that Ambit was the right company at the right time, and maybe even pick up some inspiring tips to help you build your own business and achieve a similar level of success!