A Renewed Hope and Game-Changing Opportunity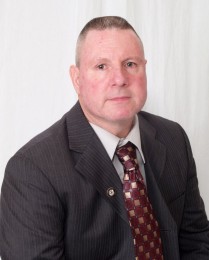 Schenectady, New York native, Stanley Ducharme was no stranger to hard work and the success that came from it. He had earned a bronze medal in Junior Olympics boxing and claimed victory over the Northeast Golden Gloves champ at 16 years old. Following high school he joined the U.S. Marine Corps. After the service, he worked for a small business for 18 years before opening his own – Schenectady Hydraulics, which grew to bring in nearly $750,000 in annual sales.
Then on July 10, 2010 on his daily 30-mile bike ride, things changed forever when he was hit by a car. The accident caused spinal damage and severe pain that required several surgeries. His good friend, Ken Wright came to visit him and give him renewed hope by suggesting an opportunity that would become his proudest success yet.
A New Direction
After Ken planted the seed of interest with Stanley, he was eager to learn more. So soon after, Ken returned with Jim Simek and showed Stanley the "Why Ambit Works" video. While he was very interested in the Opportunity, at first Stanley only saw it as a way to make enough to earn Free Energy and pay a few bills.
"I got in right away," Stanley recalls. "I got all my bonuses and my Free Energy and thought that was it, till they asked me to check out the full opportunity to make a real income through residual income. The rest is history."
The Next Phase
In September 2012, Stanley sold his hydraulics business he had built from the ground up due to the physical demands it required. But instead of viewing it as a sacrifice or loss, Stanley saw it as an opportunity to pursue more of the success with Ambit he was meant to achieve.
"My 'Why' may sound a bit different than most others because it's not a goal to reach," Stanley explains. "My 'Why' is the pain I feel every day, because it's not just a motivating reminder of how Ambit works, but it's a genuine encouragement and comfort. Even when things get rough, I can always count on Ambit and my team to put a smile on my face."
The Gift of Ambit and Passing It On
"I really don't know where I would be without Ambit," he says. "I have learned more about myself and how to help others in ways I never imagined. Ambit has provided me is the ability to speak in front of people and share this gift with anyone within three feet of me."
He also credits his success on learning to treat his team members like business partners. Plus, thanks to the tireless efforts of SC Giuseppe Razzano, who he calls "the backbone of his New Jersey team," Stanley foresees an unstoppable future.
"The relationships I've developed with my team have been priceless," Stanley admits. "It's really like a family. I look forward to serving my team as a mentor and trainer by sharing my experiences, trials and failures."
My "Why?"
Because of nerve damage I could not perform at my best at my original business. And now that I've found Ambit, I love helping others see the Opportunity and showing them how to reach theirs.
Time spent working Ambit:
As a business owner, you are driven to work as an independent. Ambit challenges you to rethink that by becoming interdependent and relying on your team to take an active role in your success.
Most-effective Success Tool, factor or influence for growing the Ambit business:
No doubt, for me it's the Success from Home magazines. If you're not using them as the powerful tools in growing your business, you're missing the boat. Anyone who has been to my trainings will attest to that.
Favorite thing about AMBITION:
The total energy of the event is so motivational. And you leave with valuable insight and an exciting education.
Thanks to the five Senior Consultants who helped me become an EC:
Rossana Ferrari, Pamela Viscusi, Joseph Turnbull, Kenneth Milstery, and Giuseppe Razzano
---
Featured Consultant
At Ambit Energy, we're inspired, proud, and even awed by the success stories we hear from our Consultants every day. Learn what motivates some of our top Consultants, read why they decided that Ambit was the right company at the right time, and maybe even pick up some inspiring tips to help you build your own business and achieve a similar level of success!