A Rough Start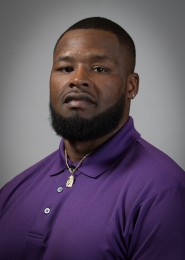 A Rough Start
No one's road to success is easy, but Calvin Swan's was rougher than most. He grew up in the foster care system with no mother or father, and was separated from his sisters at an early age. He often found himself in trouble as a teenager, but as he matured and discovered a more spiritual life he steered his life in a more productive direction and found he had a knack for sales.
"I am passionate about sales," he says "and about helping people achieve their goals, including helping people overcome their fear of rejection in sales. We are here on this earth to make ourselves and other people better!"
Calvin's love of selling led him to try working with a number of other home-base businesses. It was while he was doing door-to-door sales for another company that he first learned of the Ambit Opportunity. "The fact Ambit helps people get free gas and electric was what impressed me most. I clearly saw the potential of Ambit." He soon made the decision to join Ambit, and set the goal of becoming a National Consultant.
Understanding the Struggle
Because of his own background, Calvin understands what it's like to struggle financially. He's driven to help not only his family, but to help others. "So many Consultants give up so easily," he says. "I hope I have influenced those on my team in a positive way." He also sets an example by enjoying even the smallest successes. "The moment when I saw the true potential of Ambit was when I got my first check for $10," he remembers.
He also remembers encountering a lot of resistance when he first started out with Ambit as well as other challenges. "Helping people understand deregulation issues is difficult." But he's overcome those obstacles, and is proud that Ambit has helped him to become a better public speaker, leader and helped him learn to manage Customer satisfaction.
Moving Ahead
Calvin's advice to other Consultants is simple. "Stay consistent and never give up. Those 'nos' will turn into 'yesses.' The most effective tool for success is persistence."
Now that Calvin is close to achieving his goal of becoming a National Consultant, he plans to expand his team into new markets and help them reach their full potential. Given his track record of overcoming challenges, achieving this last accomplishment is surely just a matter of time – and persistence.
Five EC Pieces
My/ our "Why?"
Because I've been poor my whole life and now I have the opportunity to make sure my kids have the best life.
Time spent working my/ our Ambit business:
I work my Ambit business 24/7.
What was your single most-effective Success Tool, factor or influence for growing your business?
My most effective tool is persistence…
Name your favorite thing about AMBITION:
My favorite thing about AMBITION was meeting all kinds of people
Thanks to the five SCs who helped me/ us reach EC.
Amanda Ortega
Charles Borum
James Vaughn
Jason Jenkins
Clarence Vaughn
---
Featured Consultant
At Ambit Energy, we're inspired, proud, and even awed by the success stories we hear from our Consultants every day. Learn what motivates some of our top Consultants, read why they decided that Ambit was the right company at the right time, and maybe even pick up some inspiring tips to help you build your own business and achieve a similar level of success!