A Successful Journey from Square Feet to Kilowatts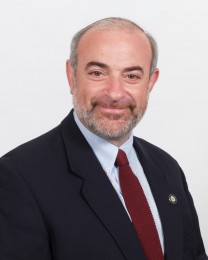 Shalom Lamm has spent more than two decades as a national real estate developer, with projects in eight different states. In addition to his full-time work, he is a member of the Board of Directors at Yeshiva College and president of Camp Morasha - a nonprofit summer camp for Jewish youth in the Pocono Mountains.
"I was fortunate to have a solid career in real estate, but my family's income was severely impacted because of the recent economic downturn," says Shalom.
Although he had signed on as an Ambit Customer by Executive Consultant Chanan Oxenhandler (Shalom's wife's first cousin), it wasn't until a few years later that he saw Chanan's great success and took another look at the Ambit Opportunity.
"I ran the numbers, and was very impressed by the compensation plan over time," says Shalom. "I'm comfortable that over time, in my 10-year-plan, I'll meet my expectations."
A Well-Researched Appraisal
Having earned his B.A. in Philosophy from Yeshiva University and his M.A. in Military History from the American Military University (earning highest honors), Shalom is also a published writer, a radio talk show host, and is researching a book on World War I Aviation.
So it makes sense that he would perform an intensive analysis before starting his Ambit business. "I ran my own numbers, and I saw that the results of the compensation plan over time can be staggering."
"I've owned thousands of apartments and millions of square feet of commercial space, even an airport. And now I'm selling electricity!"
Right At Home With Ambit
Although Shalom says he is "very part-time," he still manages to host about six public meetings a week. "Helping others achieve success is extremely motivating and very gratifying. I take the most pleasure from helping people who are struggling, or new Consultants trying to grow their business. I love the challenge of working with them and helping them build their confidence, so they say 'I can do this.'"
The only thing he's prouder of than his Ambit success is his family. "My wife and I have five children all doing wonderful things. Of all our accomplishments, they exceed them all." Room To Grow
Shalom is excited for the future of Ambit. "I see massive growth ahead, and I genuinely wish I could quit all my other business activities and do this full-time."
He truly enjoys making his presentations informative and entertaining - "It's a blast!"
Shalom's ultimate goal? "To move to Israel in the next four to seven years - and doing so with complete financial freedom!"
A Solid Foundation
According to Shalom, there are three important things for each new Consultant to do: "Plug into the system. Find a mentor who's as excited to see you succeed as you are yourself. And make sure you have a friend you can compare notes with, struggle and celebrate with."
Whether a Consultant is new or has plenty of experience, Shalom recommends that they attend AMBITION: "It's the inspirational rocket boost that lasts all year!"
He also says that "it's very motivating to see such a diverse collection of people, all gathered to achieve the same good. The corporate culture of 'all helping all' is powerful to me - it's a mini-United Nations that truly works."
---
Featured Consultant
At Ambit Energy, we're inspired, proud, and even awed by the success stories we hear from our Consultants every day. Learn what motivates some of our top Consultants, read why they decided that Ambit was the right company at the right time, and maybe even pick up some inspiring tips to help you build your own business and achieve a similar level of success!