Ambit Lets Me Help Other People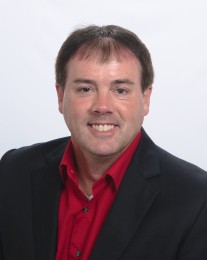 When Dave was 22 years old, he earned his black belt in martial arts but Dave hasn't stopped there. One of Dave's goals is to reach master level, which is a fifth-degree black belt.
Dave previously owned and operated two karate schools and also owned his own construction business for 22 years. It was through the martial arts field that Dave became passionate about helping people change their lives. Dave also realized just how rewarding making a difference in someone's life could be.
After being in the "rat race" for many years, Dave began searching for another opportunity. One day, one of Dave's good friends, Executive Consultant Tim Ulinger, called him to explain a little about Ambit. Tim believed Dave was the type of person that could thrive in taking advantage of the Ambit Opportunity.
"The ability to create a leveraged income on service everyone needs impressed me and I had to get started immediately," Dave said.
Ambit Lets Me Help Others
When Dave started his Ambit business, he had high expectations. Reaching EC, while a huge accomplishment, is not Dave's ultimate goal with Ambit.
"In the martial arts, I had the ability to reach and help hundreds of people," Dave said. "I know with Ambit, I will have the ability to reach thousands, and to have a positive impact in people's life is what keeps me motivated the most."
Others Now Believe
While several of Dave's friends hopped on board and joined him in the business once he joined, most refused. None of Dave's family joined him, or even became his customer.
"Now their belief has changed, due to my success," Dave said.
According to Dave, his proudest accomplishments are helping people achieve their goal.
"Knowing I will be able to leave my career behind and not have to worry about money is such a big relief," Dave said. "I have helped my team members by teaching them the power of a team and you cannot do this business on your own. By being an Executive Consultant, I will continue to work with my team and help create new leaders."
Dave has set new goals for himself after joining Ambit: lead by example and to retire from construction.
"In the future, I see myself retiring from construction, traveling and helping others achieve their goals and dreams," Dave said.
When asked what advice he has for new consultants, Dave's response was simple:
"Show the plan!"
My "Why":
In the martial arts, I had the ability to reach and help hundreds of people. I know with Ambit, I will the ability to reach thousands! To have a positive impact in people's life is what keeps me motivated the most.
Time spent working our Ambit business:
Roughly 10 hours a week.
The single most effective success tool, factor or influence for growing our business:
The Success from Home Magazine.
My favorite thing about AMBITION:
The opportunities that Ambit gives us to grow our income.
Thanks to the five SCs who helped me reach EC:
Debbie Leavitt, Keith Wedge, Jim Hurst, Debbie Gould, and Charlie and Cindy Sprester.
---
Featured Consultant
At Ambit Energy, we're inspired, proud, and even awed by the success stories we hear from our Consultants every day. Learn what motivates some of our top Consultants, read why they decided that Ambit was the right company at the right time, and maybe even pick up some inspiring tips to help you build your own business and achieve a similar level of success!