Ambit Made Me More Confident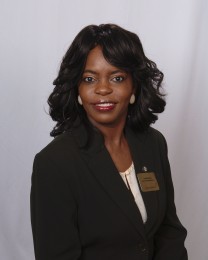 Loraine Nelson knows what it's like to juggle a busy schedule. Currently, she operates her own virtual assistant business, while working as a real estate assistant in Westchester County, New York. Seasonally, she also works on political campaigns.
That's not all. Loraine has also made a career of volunteering with numerous nonprofit organizations in Brooklyn. On top of all that, Loraine now runs an extremely successful Ambit Business.
"My hopes and desires are to slowly but surely eliminate some of the many activities I participate in to focus full-time on my Ambit franchise," said Loraine. "Doing so will help me to assist nonprofit organizations more with the challenging terrain of fundraising."
Ambit Was My Best Decision
As a single parent, Loraine was working very hard at two or three jobs at a time. Still, she wasn't able to bring in sufficient income to sustain her daughter and herself.
"This reality grabbed my attention as my daughter approached college age," said Loraine. "This was my best decision as I no longer work at some of the workaholic jobs I used to do."
Loraine was introduced to the Ambit Opportunity on two occasions. The first time, she specifically told the individual she was not interested in any more network marketing companies.
Loraine had been in them before and was frustrated by the lack of results.
However, after being exposed to the business through her sponsor, Collette, Loraine was very impressed with Ambit. The monthly residual compensation based upon customers' paying their monthly utility bills made perfect sense.
"Most impressively, my first check was more than my initial investment of $458.26, seven days after I became a consultant," said Loraine.
As a new Consultant starting out, Loraine was determined to move to the next level (RC) in less than three weeks. She wanted to start earning "real cash," especially considering the company was still in its early stages.
"I met my expectations by becoming an RC in 13 days and SC in two months," said Loraine. "At this point, I started building momentum and stayed motivated. I knew I would get to EC eventually."
I Was Able To Change My Zip Code
Like any business, Ambit came with its fair share of challenges. Loraine often found it difficult to identify like-minded individuals who could also see the company's vision. She received tons of no-shows from prospects who promised they would attend a business presentation, and had to deal with team members who wanted to quit.
"These challenges notwithstanding, the passion I have for Ambit gave me the willpower to overcome these challenges," said Loraine.
Loraine has made it a priority to remain focused and determined to not be distracted by the negatives that surround her.
One way Loraine does this is to physically write down her "Why," and her overall goals. Then she assigns a deadline by which she must accomplish each goal.
Loraine's hard work and determination has paid off. Since becoming an independent Consultant, Loraine has been able to move to a more sophisticated neighborhood. She can now travel more as well because of the extra cash provided by Ambit
In the end, the most important thing to Loraine was the ability to help others in need.
"I was able to help others in need a little more than before," Loraine said.

My "Why":
To be financially free so I can purchase goods and services I want and like, NOT just the ones I can afford.
Time spent working the Ambit business:
On average, I spend approximately 15-25 hours weekly on my Ambit Business — that incorporates prospecting, attending meetings or listening to a motivational CD.
What was your single most-effective Success Tool, factor or influence for growing your business?
Applying the teachings and repeatedly listening to tapes of successful motivation speakers such as John Maxwell and Eric Worre helped the growth of my business tremendously.
Name your favorite thing about AMBITION:
My favorite thing was being first for the announcement of new market openings and incentives being offered while in attendance at Ambition. Simulcast is also such an awesome experience.
Thanks to the five SCs who helped in the journey to becoming an Executive Consultant:
Debbie Brunson, Flavia Chin, Olga Nelson, Nadene Wilkins and Evelyn Berkeley.
---
Featured Consultant
At Ambit Energy, we're inspired, proud, and even awed by the success stories we hear from our Consultants every day. Learn what motivates some of our top Consultants, read why they decided that Ambit was the right company at the right time, and maybe even pick up some inspiring tips to help you build your own business and achieve a similar level of success!