Ambit Was the Perfect Fit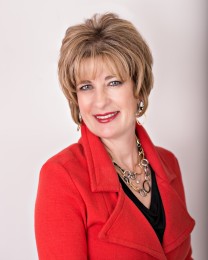 Blenda Aycock is a problem solver. Working in ministry, Blenda spends much of her time helping children deal with emotional trauma. She's been dedicated to helping others for much of her life on both a local and international level.
Even with her busy schedule, Blenda was interested in finding a way to supplement her income. It wasn't long before her pastor encouraged her to visit with Sheila Stokes, a successful Ambit Energy Independent Consultant.
"I was in need of something part-time but with great income potential," Blenda said. "Ambit was the perfect fit for my ministry schedule."
The Ambit Opportunity was hard to pass up.
"What impressed me most was that it was a service, not a product," Blenda explained. "Everyone I know uses electricity, and I had high expectations from the beginning."
Early Returns
Blenda's decision to become an Ambit Independent Consultant quickly paid dividends.
"I became a Consultant and got my Jump Start Bonus in two weeks." Blenda said, "This helped pay for a mission trip I had planned to Brazil."
Blenda's fast start was helped by her family, who were in her corner from day one. Her husband of 31 years, David, and two adult children have provided the inspiration she needed to succeed.
"My family was very supportive from the beginning," Blenda said. "I have no business experience and they have encouraged me to learn while I earn.
"My biggest challenge has been to discipline myself to become a student," she admitted. "I have always had the desire to learn more and never be satisfied, so it wasn't too hard."
The more familiar Blenda got with the Ambit system, the more the coach in her began to take center stage.
"The teacher in me has been highlighted," Blenda said. "It is fun learning something new and sharing it with others. I love to train people and bless their success."
Looking Toward the Future
Blenda understands that the key to success at Ambit is helping others. It's no coincidence that her main goal as a Consultant has been to make things easier for those around her.
"Most of all, I try to be available for everyone," Blenda said. "We have actually opened a local Ambit training center in San Angelo, TX. Consultants can stop by for training, use the building for Business Presentations, make flyers and practice presentations. Pretty much anything they may need to succeed."
Blenda's success in such a short time with Ambit reflects her desire to encourage and support others. She's looking forward to a bright future with Ambit, and she believes her promotion to Executive Consultant is just the beginning.
"Promoting to EC expands your realm of influence and gives you a platform to help even more people," Blenda said. "I want to personally sponsor more Consultants, continue to build more leaders and have a six-figure income!"
Helping people comes naturally to Blenda. Because of that trait, she's been able to help herself – and her Ambit business – reach new heights.

My "Why":
My "Why" is a deep desire to see people set free from the mindset that their circumstance is their identity.
Time spent working the Ambit Business:
I spend at least 4-6 hours a day growing my organization.
The single most-effective success tool, factor or influence for growing the Ambit business:
There was a huge shift in my business when I attended the 2013 women's conference. This was a great time of networking and encouragement.
My favorite thing about AMBITION:
I love being trained, and I appreciate the Co-Founders speeches that impart the vision of the company.
Five SC's who helped in the journey to becoming an Executive Consultant:
Jim Slaughter, Kaysie Smashey, Kelsey Aycock, Jerry Inskeep and Anna Johnson.
---
Featured Consultant
At Ambit Energy, we're inspired, proud, and even awed by the success stories we hear from our Consultants every day. Learn what motivates some of our top Consultants, read why they decided that Ambit was the right company at the right time, and maybe even pick up some inspiring tips to help you build your own business and achieve a similar level of success!