Ambit's Hidden Gem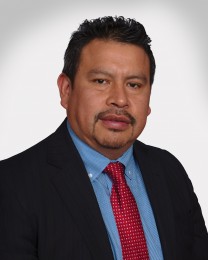 Owning a profitable business is nothing new for Milton Tito. After all, he ran a successful jewelry company for years before embracing the Ambit Opportunity. Despite that prosperity, Milton wasn't happy.
"When I owned my jewelry business, I didn't have time for my family," he said. "I made good income, but it wasn't pleasant. It took years to build my business and I was working 80 hours a week."
Milton knew there had to be a better way.
"I was looking for a plan B," he explained. "A friend of mine introduced me, but I didn't join right away. I'm glad I didn't let the Ambit Opportunity pass me by!"
Creating a Gem
Milton started at Ambit with the goal of soaking up as much knowledge as he could, and quickly recognized the huge income potential.
"I didn't expect much from Ambit in the beginning," Milton said. "Then I started learning more from Ambit and I realized this was the right vehicle for me.
"I saw the opportunity to rise and make this a bigger and better business."
Even though there were naysayers that said his new venture would flounder, Milton was determined to see it flourish.
"Many people didn't believe this could work and tried to discourage me," he admitted. "I'm still here proving it to myself and those who didn't believe that I can do it!"
Ambit helped Milton see the leader in himself that he didn't realize existed.
"Ambit revealed that I have the strength in me to not only speak in front of many people, but motivate them as well," Milton said.
A Shining Example
It didn't take long before Milton began to see the fruits of his labor.
"My future looks brighter," he said. "Now I can see my Financial Freedom."
The rapid progression of Milton's Ambit business has been a direct result of his overall vision. He believes in helping people on a larger scale, and it's been that way since childhood.
"My dreams have always been big since I was a kid," Milton said. "I wanted to be someone that helped as many people as I can. Now I can do that and assist others to do the same."
It's clear that his core beliefs have had a major impact on his Ambit success.
"I believe in giving people hope, helping them change their lives," he said. "I'm going to keep learning and working to teach others how to win and work together as a team."
Milton even has a message for fellow Consultants who are trying to find their way:
"Focus on your 'Why' and don't let anyone steal your dreams!"

My "Why":
My family.
Time spent working my Ambit business:
25 hours per week.
The single most-effective Success Tool, factor or influence for growing my Ambit business:
All of Ambit Energy's recognitions.
My favorite thing about AMBITION:
I learn so much at AMBITION from people's success.
Thanks to the five Senior Consultants who helped in the journey to becoming an Executive Consultant:
Jose Pedro Uruchima, Rocio Enriquez, Jose Rodríguez, Antonio Mendoza, Mary Magallanes
---
Featured Consultant
At Ambit Energy, we're inspired, proud, and even awed by the success stories we hear from our Consultants every day. Learn what motivates some of our top Consultants, read why they decided that Ambit was the right company at the right time, and maybe even pick up some inspiring tips to help you build your own business and achieve a similar level of success!