American Dreams Do Come True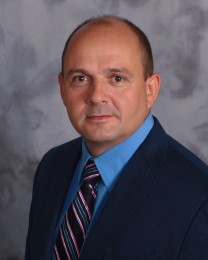 It was Janusz Furgal's dream to move to America. At the ripe age of 24, that's what he did along with his family of three at the time. With his wife and now, two daughters, Janusz knew it was time to do something that would cement his family's future. That is when he decided to join Ambit. "They have been my biggest motivation to succeed in this business," Janusz said. After 16 years of a leadership role in building automated precision systems, Janusz knew his move to Ambit had the potential to be a great one. He saw the career change as a challenge.
There are a few things that Janusz knows he does very well. His ability to relate to people and find things in common with others are all traits that have served him well in his Ambit business. But, there was one thing that he has never been good at doing: hearing the word no. "My expectations were to build strong relationships and and thrive in the company," Janusz said. "The toughest part was remaining persistent at the times when you had those occasional people tell you no, they're not interested in Ambit."
His trek to becoming an Executive Consultant hasn't been an easy one. But, it has been one where he's learned a lot of things along the way. It's information that he knows would be helpful to newer Consultants as they join Ambit. "There are many individuals that expect success, but don't have the discipline and persistence to keep going," Janusz said. That discipline and persistence he's talking about? "That is the only way to achieve success in this business. It takes patience, and great results come from much perseverance and patience."
Janusz has found that Ambit has given him the chance to spend plenty of quality time with his family. His plan is one that he's worked hard to achieve. He also knows that others can do it, too. With his sights on being a National Consultant, his goal is to help others achieve Financial Freedom the same way he did and coach them to success. "For me, my motivation was to be financially stable. I know that for many that is the key motivator to help them succeed in business. As a leader, I hope to get them there."
Five EC Pieces:
My "Why?"
Family has been my greatest motivation because through Ambit I am able to be financially stable, put my children through college, spend quality time with family, and enjoy outdoor activities along with traveling.
Time spent working my Ambit business:
I enjoy every minute of the business as I get to meet incredibly driven individuals who have similar mindsets when it comes to future goals and success.
What was your single most-effective Success Tool, factor or influence for growing your business?
Having the ability to build my own success story and seeing presentations of others who have achieved so much through Ambit.
,Name your favorite thing about AMBITION:
The best thing about AMBITION is that it motivates individuals to achieve greatness in not only the business, but in life in general.
Thanks to the five SCs who helped me/ us reach EC.
Artur Curylo, Piotr Serafin, Vitantonio Giannini, Wojciech Koziuk, and Jerry Podsiadly.
---
Featured Consultant
At Ambit Energy, we're inspired, proud, and even awed by the success stories we hear from our Consultants every day. Learn what motivates some of our top Consultants, read why they decided that Ambit was the right company at the right time, and maybe even pick up some inspiring tips to help you build your own business and achieve a similar level of success!