At Home With Ambit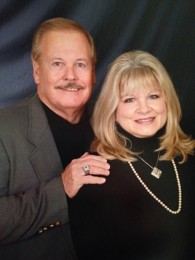 Don and Brenda Boyd were already successful before they discovered Ambit. Don had been a homebuilder for 20 years, and his wife had worked as a nail tech for the same length of time. But despite their accomplishments, they found it a challenge to save enough money for a comfortable retirement.
That's when their friend Johnny Wiseman told them about a way they could not only save a significant amount on their energy bill, but also make some additional income. In the spring of 2011, the Boyds decided to sign on as Ambit Consultants.
"At first, it was the free energy that impressed us," Don says. "But we quickly saw where we could help others save money on their bills and that other people could use extra money. By helping them, we could earn residual income for our retirement."
Building Their Business
For the Boyds, Ambit success runs in the family. Their three children bought into the concept immediately, and one daughter is an RC while another daughter and their son are both MCs. The couple was also very quick to put the lessons they learned into practice.
"We are very proud to have started our own meetings early in our Ambit business," Brenda says. "We have been very fortunate to train our leaders." The couple was so successful they were asked to be on the cover of a Texas Ambit publication, which led to a higher profile and more success.
Both Don and Brenda say the hardest part of their journey was learning to speak in public. "My wife didn't take part in meetings until she attended Ambitious Women," Don says. "This conference changed her life! I could not do it without her."
The Boyds are also quick to share credit for their success. "We have met and become friends with so many wonderful people. Ambit is a big family of people who care about you."
A Plan For The Future
As they move forward, the Boyds plan to enter new markets. They are introducing Spanish-speaking meetings and trainings, as well as recruiting consultants outside of Texas.
"We plan to help anyone who needs help," Don says. "You have to believe in your team and help them to believe in themselves." The couple also plan to continue their training and learning in order to help their team grow.
"We believe in growing our business by helping others grow theirs," Brenda says. "We love helping people, having fun and making money!"
Our "Why?"
To earn residual income by helping others do the same.
Time spent working Ambit:
Whatever time it takes to get to where we want to be.
Most-effective Success Tool, factor or influence for growing the Ambit business:
In-Home Presentations.
Favorite thing about AMBITION:
meeting, learning and sharing with other consultants on how to grow your Ambit business.
Thanks to the five Senior Consultants who helped us become an EC:
Sam & Paulette Thompson, David & Kelly Hale, James & Carolyn Stapleton, Lisa & Byron Lindsey, and Jim & Kelly Shepperd
---
Featured Consultant
At Ambit Energy, we're inspired, proud, and even awed by the success stories we hear from our Consultants every day. Learn what motivates some of our top Consultants, read why they decided that Ambit was the right company at the right time, and maybe even pick up some inspiring tips to help you build your own business and achieve a similar level of success!