Bad News, Good News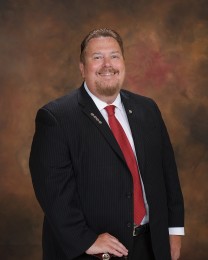 Life was not being kind to James Penny. His business partners had emptied the company's bank accounts, reducing it to a worthless shell. He was going through a divorce. And, to top it all off, while on his way to a meeting for a charity organization, he fell down two flights of stairs and was critically injured.
Yet somehow, he kept going.
"I started working Ambit to restore my lost fortunes and to have more time to spend with my family," James says. Prior to his injuries, James was making rapid progress and had reached Senior Consultant. Then, he found himself in a wheelchair, unable to even use a phone. He couldn't work his Ambit business.
But something amazing happened. "Even though I couldn't even pick up a phone, my Ambit business kept growing, and paying week after week, month after month. Even though I was incapacitated, Ambit gave me hope of a new life ahead," James says.
Putting Work in, Getting Results Out
"Like our Co-Founders say, you get paid for what you start. One of my proudest accomplishments is helping one of my friends make EC before I did. I worked hard in the first six months of my business helping my Consultants succeed." And that hard work paid off, enabling James' business to keep growing after he was hurt.
Another huge benefit for James—as he continues to recover from his injuries, he's had much more time to spend with his children.
Secrets to Success
Of course, investing the time and effort up front was key to James' success. But he has some other tips. "Kind and encouraging words. Even the tiniest accomplishments should be pointed and praised, especially for new Consultants," he says. He also reminds Consultants to take action every day, even small ones. "You pour a little water on the seed. You don't have to pour gallons. Soon you will have a giant tree, with the most delicious fruit on every limb."
As for the future, James looks forward to helping others achieve the rank of EC. As he says, "My future is Ambit. It has created more residual income and Financial Freedom than anything else I have done in 38 years. That says a lot."
Five EC Pieces
My/ our "Why?"
Quality time with my family, me Jordan and Bella.
Time spent working my/ our Ambit business: Helping families build financial freedom and time together fills my soul with joy.
What was your single most-effective Success Tool, factor or influence for growing your business?
Just showing the video and following the Ambit Plan.
Name your favorite thing about AMBITION:
Spending time with my extended family and hearing about the joy Ambit adds to their lives.
Thanks to the five SCs who helped me/ us reach EC.
I am eternally thankful for the work we did together to fulfill your dreams, which formed the foundation for my dreams.
---
Featured Consultant
At Ambit Energy, we're inspired, proud, and even awed by the success stories we hear from our Consultants every day. Learn what motivates some of our top Consultants, read why they decided that Ambit was the right company at the right time, and maybe even pick up some inspiring tips to help you build your own business and achieve a similar level of success!