Banking on Success
Jack Davis , Executive Consultant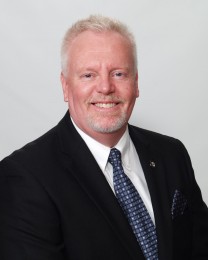 Before coming to Ambit, EC Jack Davis had already been through one major career change. He'd worked an industrial job for 20 years until the facility where he worked closed down in the 1990s. He made the transition to working in mortgage banking, and then got caught up in the problems that the industry experienced in the late 2000s. Finally, in 2008, his friend Frank Woods finally persuaded him to take a serious look at Ambit. Instead of trying to rebuild his mortgage banking career, Jack recognized an opportunity to take control of his own life and start building toward a comfortable retirement. "I could see this was a residual income based on a necessity, all tied to a loyal customer base with a guarantee of savings here in New York state. It's a no-brainer!"
More than he counted on
When Jack first started working with Ambit, his goal was to make a little extra income and put something aside for retirement. He didn't really know much about direct sales and network marketing. However, his results completely exceeded his expectations. "At the end of my first year, I made the decision to really make this work," Jack says. "I couldn't see myself working for someone else. I can honestly say that I'm 'full-time,' that this is all I do. I feel it's the best way to make a living." Today, Jack works about 15 to 20 hours a week on his business and travels throughout upstate New York and the Northeast to participate in BPs and other Ambit events. He's quick to credit his team for his success. "Without the team I wouldn't have been able to reach any of the success I've had, to be able to make Ambit a full-time career, and have the fun I do. The number one benefit of this business is the people you get to know and enjoy."
Overcoming challenges and looking ahead
Jack admits it wasn't all smooth sailing. At first, he knew very little about how to network and build his business. "I had to learn that my downline aren't employees and that you can't expect them to respond like employees. Since there were no programs like this in my area, I overcame this lack of experience with training. That's why it's so important for you and your team to come to AMBITION."
Discovering hidden talents
Not only has working with Ambit helped Jack achieve financial freedom and make new friends, he's uncovered new abilities. "I've learned patience and persistence, and developed the ability to speak in front of large groups," he says. "I've plugged into training, both at Ambit events and via mp3, videos and online. I'm still a student, and trying to figure out the best course of action. My advice to anyone is to keep learning, asking questions, attend trainings and most of all, be persistent."
"I've learned that this isn't just about an 'income stream' but about creating 'time freedom' and what having that can allow in your life. There's no reason to retire from Ambit because it's such a fun experience."
My "Why?"
What I was doing and had done in the past income-wise, wasn't providing a means for what I wanted for an "Exit" strategy, I was looking for a way to get in a position to be able to retire some day.
Time spent working Ambit
15-20 hours per week…I travel all over upstate New York and the Northeast attending and speaking at Business Presentations etc.
Most-effective Success Tool, factor or influence for growing the Ambit business.
Getting organized and taking action.
Favorite thing about AMBITION.
Even with all the great training and events, it has to be meeting all the other excited consultants and sharing in the big event with them.
Thanks to the five Senior Consultants who helped me become an EC.
Fred Damon, Josh Damon, Dan Byers, Jim Kusse and Marvin Harrington
---
Featured Consultant
At Ambit Energy, we're inspired, proud, and even awed by the success stories we hear from our Consultants every day. Learn what motivates some of our top Consultants, read why they decided that Ambit was the right company at the right time, and maybe even pick up some inspiring tips to help you build your own business and achieve a similar level of success!