Breathing Life into a New Career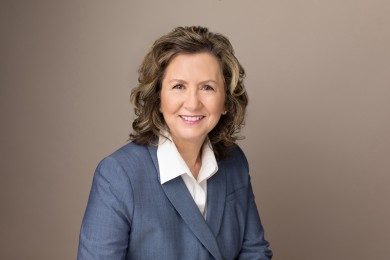 A medical emergency pushed Michelle Hopper into her Ambit business. Michelle's sister suffered a hemorrhagic brain aneurysm. After her miraculous recovery, a fundraiser auction was held to benefit her. "I had a friend who donated without personally knowing my sister," Michelle said. Months before, this same friend had sent Michelle a Success From Home magazine. But, the magazine sat unopened on her home office floor for six months. "I returned home and watched that video right away to show my appreciation for her kindness," she said.
The Financial E.R.
Medical emergencies can be a part of Michelle's everyday life. Her role as a nurse means she often has hectic days at the hospital. Then, her financial situation changed. She was going to need something to supplement her income as her husband's career and finances were changing. Then later, "My daughter was engaged and the wedding was in six months," Michelle said. Her Ambit business helped her to provide the wedding her daughter always wanted. "Every time we turned around the money was there when we needed it or we stumbled on an unbelievable deal," she said adding, "We are blessed to be a part of the Ambit organization and the opportunities that have come with it."
Michelle found that her Ambit career has helped her nursing career. "I have become a leader achieving the Nurse Career Advancement Program three times," she said. That's a big change from someone who had always taken a back seat and was afraid to speak. These are only some of the positive changes that have happened because of her Ambit career. Those changes led to the day when she knew her Ambit business was a passion worth pursuing toward Financial Freedom. "It was the day I decided I did not want to go find more work at another hospital to make up for the decrease in my hours," Michelle said.
TLC for the Future
The promotion to Executive Consultant means a shift in Michelle's goals. "I want to continue to decrease my staff nurse hours to give my Ambit Business more time," she said. She wants to do other things that she's passionate about in the nursing field. "I want to discover a role to serve as a voice for nurses to empower them, to achieve more job satisfaction," Michelle said. That time and her role with Ambit is what lets her know she can achieve all of that and more. "The Ambit Opportunity has helped me in so many areas of my life, and has given me the energy and inspiration to share it with as many people as I can," she said. That energy is the dose she plans to give to others to help them change their lives too.
 
Five EC Pieces
My "Why?"
I want time freedom for my husband and myself by having enough money coming in every month to pay all of our bills.
Time spent working my Ambit business:
I spend a few hours a week, but always looking for opportunities to share the business. Because Ambit is a blessing and I enjoy it so much, it does not feel like work.
What was your single most-effective Success Tool, factor or influence for growing your business?
Knowing how the Ambit Opportunity is helping us financially and has helped so many other areas of my life, it inspires me to share and help as many people that I can. I most often sit with my prospects and watch the video with them personally after inviting them to take a look at the business.
Name your favorite thing about AMBITION:
Hearing and seeing Chris Chambless, Jere Thompson, Jr, their families and John Burke's part of the intro. Ambit feels like one big family helping everyone change their lives for the better.
Thanks to the five SCs who helped me reach EC.
Chris and Cindy Sloan, Linda Mestas, Susan Mayfield, Sally Rodriquez, Daniel Hernandez. I also would like to thank the Lord for this vehicle, Jere Thompson, Jr., Chris Chambless, John Burke, Brian McClure for all the training, and everyone at Corporate. Finally, thanks to Vicky Feldhaus for persevering and following up with me regarding the business and Jeannie Smith for her tireless mentoring.
---
Featured Consultant
At Ambit Energy, we're inspired, proud, and even awed by the success stories we hear from our Consultants every day. Learn what motivates some of our top Consultants, read why they decided that Ambit was the right company at the right time, and maybe even pick up some inspiring tips to help you build your own business and achieve a similar level of success!