Building a New Dream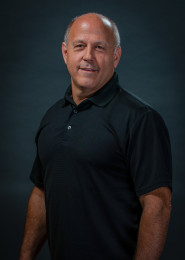 EC Paul Campanello credits a construction career for his ability to build things from the ground up. "For many years, I had my own home building business in the Dallas area," he says. After an injury sidelined him, he decided to look for a new career. "I had been self-employed for more than 30 years, and it allowed me to have some savings." While he had some financial security, he still needed an additional source of income to help in retirement. Then, he learned about Ambit.
Taking the Next Steps
Paul heard about the Ambit Opportunity from one of his construction team members, EC Robert Martinez. The first time he heard about it, he told Robert he wasn't interested. But the day he left the doctor after treatment for his shoulder injury, Robert called again. "I believe that his call was not by chance." Paul listened to Robert this time. His expectations were simple in the beginning. He wanted to replace his income and retire with security. After learning more about Ambit Energy, he knew that with hard work he could achieve those goals in a short time. "I reached EC in a little over two years."
His rise to EC wasn't without some trials. There were some friends and family who laughed at him, but now those same people have questions about Ambit. "I consider that a win." Paul counts other wins as realizing that he will be able to retire from the construction business soon, and that he'll be able to retire his wife as well.
Putting Others First
Personal success is great, but helping others is better according to Paul. "I believe in servant leadership and I find joy in helping others." There are a few things from his journey to EC that he shares with new Consultants to help them. "They need to understand the business and how to be successful instead of focusing just on reaching a promotion."
Paul credits one of his big achievements as receiving The Pure Energy award at AMBITION 2019. He knows the power behind writing goals. "I created a "What is your Why?" wall in my office. Anyone who attends our house meeting is invited to sign my wall. There are about 200 signatures now." With a focus on his "Why" and dedication to helping others, we know Paul will continue to meet and exceed his goals.
Five EC Pieces
My "Why?"
To show my children you can start something from zero and become successful if you focus. To retire myself and my wife from our fulltime jobs. To help others see that you never quit no matter what.
Time spent working my Ambit business:
20 hrs/As much as possible

What was your single most-effective Success Tool, factor or influence for growing your business?
P3 – Action Plan Booklet
Name your favorite thing about AMBITION:
Receiving the Pure Energy Award
Thanks to the five SCs who helped me reach EC.
Raul Romo, Chris Seyffert, Bob Wood, Alex Gracia, Johnny Brownrigg
---
Featured Consultant
At Ambit Energy, we're inspired, proud, and even awed by the success stories we hear from our Consultants every day. Learn what motivates some of our top Consultants, read why they decided that Ambit was the right company at the right time, and maybe even pick up some inspiring tips to help you build your own business and achieve a similar level of success!