Building On A Promise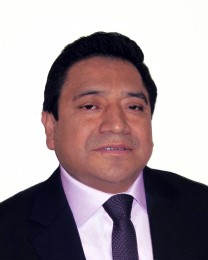 Building on a Promise
It was at the persuasion of a friend, and a promise, that made Manny Zumba want to learn more about the Ambit Opportunity. At the very least, he wanted to give it a try and keep an open mind.
"I heard about Ambit from a friend who had been talking to me about it for three months," Manny said. "He convinced me when he said I got to meet Johnny Ventura."
In addition to meeting popular singers, it wasn't long before Manny began to see there were potentially some really good things that could come out of joining the Ambit team.
After being in the environmental and construction industries for 22 years, he was ready to try an additional avenue to increase his income.
A Reflection of Success
Manny agrees that it was equally as hard to get his family on board with the idea of him joining the business. Initially hesitant, they now wonder how they can mirror the freedom that he's gained since starting his business.
They look at me differently and question why I'm so happy," he said. For him, the change is a simple one and he can clearly see the benefits now that he couldn't see earlier. "Now, I have more time for my family and friends,"

Leadership Lessons
There's a piece of advice Manny suggests that new Consultants keep in mind as they build their business. "Don't let anybody tell you something is impossible. It's alright to fail, but then get up and start again," he said.
He knows there is a lot of information that he can pass on to his team, but one tool he wants to capitalize on in particular.
"I'm looking forward to training more people on how to find their strengths and to help them lead by example," Manny said. There is one exercise he guarantees Consultants will see a return on if they put into practice early when starting their business.
"The ability to visualize the 'Why' is important for new leaders to uphold. People should always strive for Financial Freedom to become dominant in the market."
My "Why":
Family, wife and four kids
Time spent working the Ambit business:
15 hours
What was your single most-effective Success Tool, factor or influence for growing your business?
Staying focused, listening, learning and preparing to be a good leader
Name your favorite thing about AMBITION:
The training and testimonies
Thanks to the five SCs who helped in the journey to becoming an Executive Consultant:
Diana Cepeda, Pedro Sancho, Wilberto Usedo, Loyda Zumba and Edgar Bastidas
---
Featured Consultant
At Ambit Energy, we're inspired, proud, and even awed by the success stories we hear from our Consultants every day. Learn what motivates some of our top Consultants, read why they decided that Ambit was the right company at the right time, and maybe even pick up some inspiring tips to help you build your own business and achieve a similar level of success!