Building on Experience as a Business Owner
Filto Tas, Executive Consultant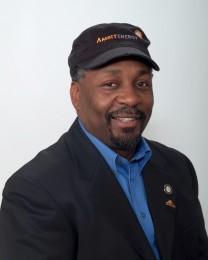 For as long as he can remember, EC Filto Tas has wanted to be his own boss. He started his first business as a teen-ager, working as a handyman and now owns a real estate investment company and an online business. Despite his long work hours, Filto and his wife still find time to give back to the community as foster/adoptive parents, with as many as nine children sharing their home at any given time.Thanks to his business background, Filto also knew about the opportunities presented by deregulated markets. "While I was in college, I partnered up with a company that took advantage of telecom deregulation and sold prepaid phone cards," he says. "That spoiled me to passive residual income. So I knew when the utility market deregulated, my chance would come."
An opportunity worth waiting for
"I'd been waiting for this opportunity for 20 years," Filto says. "I used to daydream about having a product everyone would want or use, my version of the pet rock, and here it was in a 20-minute video!" Even with his other businesses and his commitment to his family and foster children, Filto was confident he could make his Ambit business work. "I had a few hours of spare time the day after I joined up, so I pounded the phone, and Ambit sent me a check! I've never looked back and Ambit has sent me a check every week since."For Filto, the money is just one of the rewards of working with Ambit. "I can help people both directly and indirectly realize their hopes and dreams through Ambit Energy. It's not my job to make anyone rich, but I can lead them to the information they need to make themselves successful."
A business that builds on its own success
"With Ambit's multiple income streams, I don't have to worry about my family's financial well-being, or whether they can run my business. My residual income is freedom, freedom to participate in my life, my family and friends' lives and not just be the overly tired provider who can't stop to smell the roses."Filto has some tips he thinks have helped him be more successful. "For me, this is Team Ambit, and I work to help everyone-up, down and sideways. It doesn't matter to me whose team someone is on-the better we are, the better Ambit is for all of us. Study, practice and teach. The better you are, the better you will be at assisting people to realize their hopes and dreams through Ambit. With Ambit, Filto has not only achieved a lifelong dream of owning a business, he is working to achieve more for others. His ultimate goal is to build his Foster the Future foundation, to educate foster children to attain personal and financial success. And that something worth his time and energy!
My "Why?"
It is best said in a paraphrase of Zig Zigler- "Help enough people get what they need and want, and I will have all that I need and want."
How many hours a week do you work your Ambit business?
10-15 hrs/wk
What was your single most-effective Success Tool, factor or influence for growing your business?
The most-effective Success factor is the Ambit version of KISS: "Keep-Ing Savings Simple"
Name your favorite thing about AMBITION.
The synergy!!! The ability to meet and talk with consultants MC to NC, hear their stories and experiences.
Who are your five SCs who helped you reach EC?
Larry Sall, Phillip Felton, John DeLuca Sr., Robert Hurte II, & Anton & Marie Wesley
---
Featured Consultant
At Ambit Energy, we're inspired, proud, and even awed by the success stories we hear from our Consultants every day. Learn what motivates some of our top Consultants, read why they decided that Ambit was the right company at the right time, and maybe even pick up some inspiring tips to help you build your own business and achieve a similar level of success!