Casting the Vision for Ambit Consultants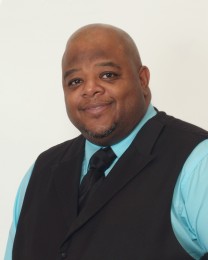 Pastor Kenny Smith jumps into his truck and starts telling the story of how he got into business with Ambit.

"[Then EC] Debbie Roy Atkinson was trying to recruit a limo driver," he recalls. "But the driver wasn't interested. So Debbie asked if he knew anybody who might be and he gave her my name!" Kenny says the driver called him to let him know Debbie would call. "They set it up just right."

When Debbie called, Kenny was ready to talk. He'd been looking for another opportunity in network marketing because he wasn't satisfied with what he was doing at the time. Only thing was, Debbie had to keep calling Kenny for five months before he decided to join the business in March of last year. "I wish I hadn't wasted those five months," he says now.

Even with his delayed start, Kenny got energized, started building his organization and promoted himself to Executive Consultant leadership status just before Ambition 2007 last October. Of Ambit Energy's first annual convention, Kenny remarks, "I've been to a lot of national conventions, and Ambition was as good in its first year as a company that's been in business for seven, eight or nine years. It was great! I don't know how they're going to top it this year. I can't wait!" (We can all find out at the Hilton Anatole hotel in Dallas this September.)

Praise for upline leaders
Along with his appreciation for Debbie Roy's persistence and encouragement, Kenny also thanks EC Chris Atkinson for the help and support he's provided. Kenny notes, "All three of us live in Galveston County and promoted to EC." Kenny also credits another Houston-area leader for his success: "I couldn't have done this without standing on the shoulders of Bishop Rose," he says, referring to EC Richard Rose.

Kenny reserves his greatest accolades for a National Consultant who's been singled out many times in the Executive Suite e-newsletter. "I am on the right team at the right time. And I have so much to be thankful for, especially the leadership of [NC] Steve Thompson. He is the glue to our organization," Kenny says. "Steve is just so smooth no matter what. He can talk to large groups, small groups, all different nationalities… the man is just incredible!"

As for Kenny's downline organization he says, "I have so many great leaders on my team who are doing so well, I'd be afraid to start naming them all because I sure don't want to leave anyone out. There's just so many!"

Casting the vision
"I see my role as an Executive Consultant is to become a better and better 'vision caster.' I'm someone who's selling hope, helping people to see 'what could be' with your Ambit business," Kenny says. "What could be as we expand out of Texas, New York and Illinois into other states? What could be with a product that everybody uses? What could be when everybody you know turns on a light switch? What could be when everybody you don't know turns on a light switch!?" Imagine!
According to Kenny, one of the keys to success is "finding out what's unknown. It's getting into the business before the masses know about it." And, "It's more than the compensation plan," he says. "It's a continual learning experience to make myself better by helping others get better (at building their lives and their Ambit businesses)."

Building business in all three states
"When we opened New York, only one person on my team knew one person in New York, and now our New York organization is doing great. In Illinois, we already have tons of people coming on board and I can't wait to see how big that business explodes!"

Gathering customers
Kenny advises keeping it "trustful, not technical." In other words, "Hey, Mom. Do me a favor and try my service." He says to keep it personal, not about rate plans and kilowatt-hours, but about relationships. And he feels Ambit Energy is a wonderful vehicle upon which to build that trust. "Ambit is the only company that holds true to the aim of network marketing, which is building residual income," Kenny claims.

More advice
"Don't stumble upon RC. Don't stumble upon SC. Get in the business. Then set a date for when you will promote yourself. Work like it depends on you. That's how Bishop Rose and I did it. That's how Bishop Rose went to RC in three days and to SC two weeks later!"

Kenny, whatever you're doing, keep doing it. And keep helping others do the same!
---
Featured Consultant
At Ambit Energy, we're inspired, proud, and even awed by the success stories we hear from our Consultants every day. Learn what motivates some of our top Consultants, read why they decided that Ambit was the right company at the right time, and maybe even pick up some inspiring tips to help you build your own business and achieve a similar level of success!