Cooking Up Success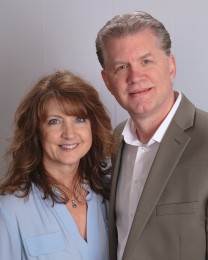 Dave and Cathy Lipinczyk were already successful entrepreneurs before they started their Ambit Energy business. He was a Monroe County Sheriff's Department employee, and together the couple ran a successful fast-food franchise. But it wasn't until they remodeled their own home kitchen that they got the chance to earn their Financial Freedom.
"Our sponsor, Vince Alonci, designed our kitchen. During the process we became friends, and he shared the Ambit Opportunity with us. Needless to say, we saw something special and knew we had to take action," Cathy says.
Ordering Up Opportunity
The Lipinczyks felt certain of that Ambit provided a path to success if they were willing to work hard. Dave says, "You just need to be coachable and teachable. There's a franchise-like system in place. Combine that with all the company accolades that prove it works, and you only have to add your effort and heart to the equation. You can't fail unless you quit."
While the couple suffered some discouraging rejections, they remained committed to their Ambit business. And within four years, they had made enough money to sell their restaurant and focus on Ambit. They also signed up one of their sons and two of Cathy's sisters as Ambit Independent Consultants.
"Thanks to Ambit, I will be retiring very comfortably. Cathy and I will be able to travel and work when we want to work," Dave says.
A Full Menu of Experiences
Like many Consultants, the Lipinczyks have gotten more than just financial rewards from their association with Ambit. According to Dave, "We've come a long way in being the best leaders we can be. We have a lot more to learn, but we have helped to create many great leaders in our team."
The couple has also improved their ability to speak in public, and enjoys the rewards of helping other people discover a path to successful business ownership. "We love helping others if they are willing," Cathy says.
Looking Ahead
Reaching Executive Consultant status is something the Lipinczyks are very proud of, but they see even more in their future. "We want to get to that all-important 10,000 hours that our Co-Founder and CMO Chris Chambless talks about," David says. "Ambit is the vehicle for us all to achieve Financial Freedom. The true value is in utilizing the leaders as mentors."
The couple plans to spend their retirement years traveling and having fun with family. For them, Ambit Energy is a vital part of their recipe for a happy life.
---
Featured Consultant
At Ambit Energy, we're inspired, proud, and even awed by the success stories we hear from our Consultants every day. Learn what motivates some of our top Consultants, read why they decided that Ambit was the right company at the right time, and maybe even pick up some inspiring tips to help you build your own business and achieve a similar level of success!