Destined for New Dreams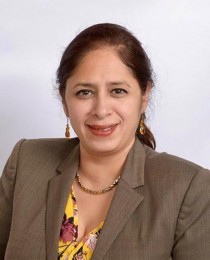 A Dream Deferred
Her father's dream for her included going to college. Her lifelong dream was to make him proud. "I wanted to have my own business and be a successful woman," she said. "I was thankful for all the sacrifices he made to be able to provide me an education." Her entrepreneurial dreams were soon put on hold. With mounting bills after college, she took another job instead to make ends meet. "I worked at a dry cleaner for 12 years." It wasn't long before there was more change in her job situation after a pregnancy. With a sick newborn at home, Rebeca couldn't go back to work.
Then, she heard about the Opportunity. "I was impressed. My prayers had been heard."
She took a chance. A new career meant more time to take care of her baby. This time was new and different for Rebeca, especially with the amount of money she made. "I remember that I didn't want to spend my first check." She had earned the same with her first Ambit check as what she would've earned after a 48-hour week at her old job.
Moving on to New Hopes
After the death of her father, Rebeca had new hopes and dreams for her future. "I wanted to have my own business and to be a successful woman in gratitude for all the sacrifices he made to be able to provide me an education." Her Ambit business has been the gateway to those new dreams. Dreams she plans to fulfill in her new role as an EC.
The mentoring and support she provides her team members is simple. "I focus on showing them the Opportunity just like someone showed me." That Opportunity has proven to have gotten her far and moving toward her next big goal. "Personally, I want to retire my husband from his job. Professionally, I'm going for that yellow jacket." With her track record, it's a dream that she'll soon fulfill.
 
Five EC Pieces
My "Why?"
My family.
Time spent working my Ambit business:
10-25 hours per week.
What was your single most-effective Success Tool, factor or influence for growing your business?
The video and my own testimonial.
Name your favorite thing about AMBITION:
The car giveaway.
Thanks to the five SCs who helped me reach EC.
Yire dejanira Valadez, Jose Guevara, Gabriela Reyes, Consuelo Guadalupe Alas Serrano, Carlos Valdez
---
Featured Consultant
At Ambit Energy, we're inspired, proud, and even awed by the success stories we hear from our Consultants every day. Learn what motivates some of our top Consultants, read why they decided that Ambit was the right company at the right time, and maybe even pick up some inspiring tips to help you build your own business and achieve a similar level of success!