Driven to Ultimate Ambit Success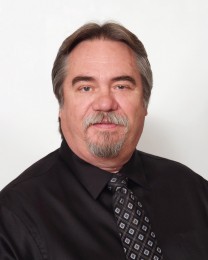 Rick Stockman moved to Abilene, Texas from Dallas in 1991, where he began working in sales for Arrow Ford. Shortly after in 1993, he reached "Grand Master" level with Ford and married his wife, Teresa. But even with the all his personal and professional achievements, he still felt like something was missing.
"I had a great job that I loved, and I had advanced to the highest level possible," says Rick. "Then in 2006, I was introduced to Ambit. With my full-time job requiring 10 hours a day, 6 days a week, I started off slow at first, sharing the Ambit Opportunity in my spare time. But the more I learned of the unlimited potential I had within my reach, the more I knew Ambit was the answer."
An Opportunity Built on Integrity
Working part-time in network marketing, Rick knew a thing or two about what makes a business sink, swim or soar. And when he found out about Ambit's leadership and foundation of integrity, he knew he had found the right opportunity.
Rick recalls, "When I started out, I was no stranger to direct sales. Six months earlier, I had turned down an opportunity with another company because I felt the risks were too great. I knew of Chris and had a great respect for his leadership and his ideas. And when I learned that Jere was also involved, there was no doubt about it - I was in."
Accelerating Success - And Firing His Boss
After several months of raking in the benefits of Ambit income, it became clear to Rick that all signs were pointing him toward going full-time.
"At the beginning of 2010, I realized that Ambit had grown enough that it was actually costing me money to stay at my job. So on March 31, 2010, I fired my boss and left a 25-year career," says Rick. "Now I am able to work Ambit full-time, at my own pace, when I choose to."
Rick continues, "It's funny looking back, I used the car business to get out of the car business. Every time I sold a car, truck or van, I told my customer 'you trusted me to help you spend a lot of money, let me help you save some money.' It was an offer that was too good to pass up, and many became new Ambit customer right then. Two months later, I'd get a letter or phone call from those same customers, thanking me for helping them save on their energy bill. That really feels good, especially in this economy."
Steering Others in the Right Direction
When Rick first started with Ambit, the reactions from friends and family were mixed. Rick remembers that while some showed a great deal of support, others responded with, "Oh no, not again!" because of his previous efforts with direct sales. But soon, Rick began showing what the Ambit Opportunity could mean for him and his family -and those doubts turned into genuine interest.
"Now, all of my family has become Consultants," says Rick. "They're proud of my success, and I'm proud of theirs. It's funny the way things work out."
In a short amount of time, Rick has found even more to be proud of. "My first consultant Glenda Farmer just promoted to EC, and I feel like a proud papa," Rick says. "It's true - my team is my success."
Sharing the Keys to Ambit Achievement
Rick has specific advice for new Consultants: "First, learn as much as you can about the Ambit Opportunity and never stop talking about it with others. Use that excitement to drive you to achieve great things."
"Next, don't be influenced by negative people - keep your eyes on the prize."
"Finally, go to AMBITION! I attended my first event in 2009 as a Senior Consultant. It was then I decided I had what it takes to become EC. AMBITION is the only way to find out if you are ready to take your Ambit career to the next level."
On the Road to a Bigger, Brighter Future.
Rick Stockman has proven that hard work and skilled performance can make your dreams come true. So what's next?
"My goals are to keep growing my business and enjoy the rest of my life. And now that I'm experiencing financial freedom through Ambit, I'm getting to spend more time with my family, sleep late and travel. It's more than I could have ever imagined."
---
Featured Consultant
At Ambit Energy, we're inspired, proud, and even awed by the success stories we hear from our Consultants every day. Learn what motivates some of our top Consultants, read why they decided that Ambit was the right company at the right time, and maybe even pick up some inspiring tips to help you build your own business and achieve a similar level of success!