Eagle Scout to Executive Consultant
Rick Suryk, Executive Consultant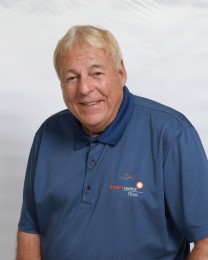 Eagle Scout to Executive Consultant
Rick Suryk has done it all: from being a city alderman and Optimist Club state official to an Eagle Scout. Only 5 percent of all Boy Scouts ever reach that rank. So, he's used to hard work and achievement. These accomplishments are against the backdrop of a Fortune 500 career. The decision to become an Ambit Energy Consultant was the next step for him. "It was only natural when my son, John Suryk introduced me to Ambit Energy," Rick said. The new role presented a chance Rick couldn't pass up. "I was working in Florida and Alabama. This was my chance to come back to Illinois/St. Louis area to be with my family," Rick said. "Ambit made this possible!"
It's A Family Affair
His family is the cornerstone of his Ambit business. "My whole family is involved in Ambit," Rick said. Rick's two sons, John and Eric, along with his cousin, Ron are all SCs. It's a tradition that they plan to keep going. "The whole family is an Ambit family. We challenge each other daily to be the best in Ambit," he said. The support they have for one another is one of the reasons they have all managed to see great success in their Ambit businesses.
It's been a journey to EC for Rick, but one that he wouldn't change. "My expectations were to reach EC in five years. I reached it in three and a half years," Rick said. He credits hard work and dedication to reaching his goal. A simple "Why" has also kept him grounded and focused on the right thing. "My 'Why' is helping others to further their horizons," he said.
Training Makes Perfect
Rick has attended every AMBITION since joining Ambit. He's also attended other events like Power Trips in Dallas and Yellow Jacket training. The training has strengthened Rick's knowledge of Ambit. "Ambit is the best business model available today for building a team and truly serving others," he said. It's also given him a roadmap to how he'll spend his time as an EC now. "My new role as EC is mentoring others and leadership," Rick said. It goes back to his days as an Eagle Scout. Except instead of leading other scouts, he's leading Consultants on the road to Financial Freedom.
Thanks to the five SCs who helped me reach EC:
1. Eric Suryk
2. Thomas May
3. Kyle Janise
4. Lisa Hufker
5. Jim Sarver
---
Featured Consultant
At Ambit Energy, we're inspired, proud, and even awed by the success stories we hear from our Consultants every day. Learn what motivates some of our top Consultants, read why they decided that Ambit was the right company at the right time, and maybe even pick up some inspiring tips to help you build your own business and achieve a similar level of success!