Financial Freedom is Finally Here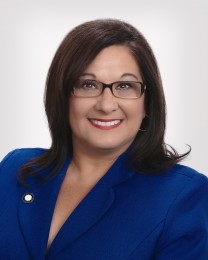 Angela has always had a desire for entrepreneurship. At the ripe age of 15, she started her own cleaning business, hiring a group of girls to work everything from new construction clean up to commercial cleaning. Angela continued to operate her cleaning business into her early twenties.
After moving on from her cleaning business, Angela worked as an activity director in active retirement homes for 10 years, before deciding to obtain a real estate license in Washington. For 13 years, Angela enjoyed success as a Realtor in the top 3% in Seattle. However, when her family moved to Texas, a friend introduced Angela to Ambit.
At first, Angela continued in real estate, selling new homes for a builder and working her Ambit on a part-time basis. After three years though, she was able to retire from real estate and become a full-time Ambit Consultant.
Ambit Gives Us Freedom
What first impressed Angela about Ambit was that this business could provide her family a residual income for retirement and would allow her some time freedom.
"When I look back at some of the highlights of my life, I think about the special times I was able to spend with my dad before he passed. We were able to take him on a tour of Italy. We visited a fishing village in Sicily where his parents immigrated to America from. He was so excited; I can still see his smile in my mind," she noted.
Thanks to the financial and time freedom that Ambit provides, Angela and her husband were fortunate enough to build their dream home. "We designed the home and picked out every detail. It is an accomplishment that I am very proud of," she said.
Out Of My Comfort Zone
When Angela and her family first moved to Texas, she hardly knew anyone. "I had to get out of my comfort zone, go out and talk with folks," said Angela. "I view this business opportunity as a gift, so why wouldn't I want to share it with others?"
Angela believes her challenges are no different than what anyone else in the business faces. "I just had to learn to discipline my disappointment," she added. Luckily, Angela's family supports what she has decided to do.
For Angela, persevering through the challenges she did faced was worth the fight. Angela was able to work her way to Executive Consultant, and is now able to travel and visit her family in California and North Carolina as a result.
"The future looks awesome as I look forward to my husband's retirement from The Boeing Company and working our business and traveling together," Angela said.

My "Why":
The biggest "why" is the time freedom; Ambit allows me to spend time with my grandkids and family. I also work my Ambit to help my husband retire so that we can spend time traveling and enjoying each other.
Time spent working the Ambit business:
Part-time; full-time as I see necessary.

The single most effective success tool, factor or influence for growing our business:
I think that having a supportive husband has been a big success factor. Also being inspired by others in the business and seeing their success and growth has kept me motivated.
My favorite thing about AMBITION:
I love meeting people from all over the country that have the same aspirations and goals.
Thanks to the five SCs who helped in the journey to become an Executive Consultant:
Jemery Walston, Ernesto Pillado, Eric Thompson, James McFadden and Robert Taylor
---
Featured Consultant
At Ambit Energy, we're inspired, proud, and even awed by the success stories we hear from our Consultants every day. Learn what motivates some of our top Consultants, read why they decided that Ambit was the right company at the right time, and maybe even pick up some inspiring tips to help you build your own business and achieve a similar level of success!