Finding a Way for Himself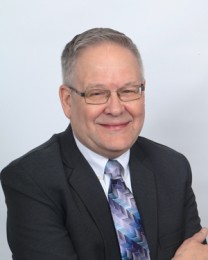 Coming from a religious, Mennonite family in Ohio, Keith Begly was taught from a young age that money was the root of all evil. Despite that, he still wanted to make something of himself. "I was only in my mid-twenties, but I was already starting to realize there was something missing in my life. I was sick of being broke!"
He was introduced to MLM through another company but lacked the necessary support from his sponsor. "Someone signed me up, gave me a big box of cassette tapes, then disappeared!" he says. After listening to the tapes, he began to dream of having a large MLM business of his own and creating freedom for himself. Keith set out to find a vehicle that would help him accomplish his dreams.
Finding Strength in the Struggle
Keith saw great success with residual income in 1998, with the deregulation of the long-distance phone industry. But when cell phones arrived, and the industry began to dissipate, so did his income. He started buying rental properties in 2006. But when the stock market crashed in 2008 and tenants could not pay their rents, he filed for bankruptcy in 2010. This decision put tremendous pressures on his marriage, leading to his wife leaving with their two young daughters.
In 2012, while working for a home restoration company, a near fatal fall from 22 feet in the air almost cut his life short. He suffered a ruptured aorta, numerous broken bones in the left side of his body, a punctured lung and underwent a six-and-a-half-hour surgery. "I chose to live," Keith says. The fall changed his outlook on life and he realized he wanted more than just success for himself. He wanted to make a difference in people's lives.
Finding a Way Forward
When Keith met his now mentor, Mark Guerra, he was hesitant to try network marketing again. He watched the video, did his research and realized Ambit was the answer he was looking for. "I just never dreamed it would take me 37 years to find it!" he says. Unlike his experience before, Keith had the full support of Ambit Energy and knew he was selling a product people would use again and again.
Keith thanks God for preserving his life and giving him a second chance to change the lives of other people. He's thankful he now has the freedom to go on mission trips and spend more time with his daughters. Keith says that the most important thing he has learned as an Ambit Consultant is that it's not about himself, his promotion, or even his income. "The most important person is that new Ambit Consultant who needs to get a check in their hand, so they can believe this business works, too!" This motto has brought him this far and is something he plans to keep with him as an Executive Consultant and on his journey to becoming a National Consultant.
Five EC Pieces:
My why:
My two young daughters, aged eight and nine, are my why. I want to provide a future for them and be able to spend more time with them. Also, to buy my time back to do short term mission trips, especially to Pakistan.
Time spent on my Ambit business:
For a while, I was working 12-14 hours a day with the storm restoration company and using every bit of spare time to make phone calls or prospect in person. After AMBITION 2017, I was able to devote all my time to my Ambit business. Now I treat it as my full-time job.
What was your single most-effective success tool?
Using three-way phone calls for Third Party Validation.
Name your favorite thing about AMBITION:
I love hearing the Success stories of various individuals who succeeded in their businesses, despite less than ideal circumstances. Inspiration is more important than people realize. They speak volumes to me because my circumstances should have made it impossible for me to do this!
Thanks to the five SCs who helped me reach EC:
James Christoffel, Jennifer Wellman Michael, Brandon Livengood, Mike Hinerman, and Tony Juricic
---
Featured Consultant
At Ambit Energy, we're inspired, proud, and even awed by the success stories we hear from our Consultants every day. Learn what motivates some of our top Consultants, read why they decided that Ambit was the right company at the right time, and maybe even pick up some inspiring tips to help you build your own business and achieve a similar level of success!