From Four Jobs to One Big Success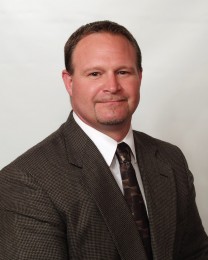 Rich Schloss has always been a hard worker. For much of his adult life, he's had two, three and sometimes even four jobs. "But I couldn't seem to get over the hump of living week to week," he remembers. "Things were always a struggle."

Not too long ago, the former construction worker was running his own carpet cleaning company, serving as a caretaker for several homes, coaching varsity basketball at his local high school and working part-time at Camp Echo Lake.

"And then someone came to my house very early on a Saturday morning."

IMPRESSED BY REPUTATION
"It was a friend of mine – I had coached his son on an AAU basketball team. He asked if I'd become an Ambit customer – he was a brand-new Consultant and very excited about The Opportunity."

Rich remembers thinking to himself, "he couldn't have called me at 10:00 a.m. and asked then?" But his curiosity had been piqued, and he wondered why his friend was so excited.

"So he showed me The Opportunity, and I could see the potential right away – a chance to change my financial picture."

He was impressed with the product, and the timing was perfect. "After doing a little research, I was ready to get started as soon as possible," says Rich. "I didn't even know if it was going to work, but the 'risk verses reward' also made sense. And I wanted to maintain a good reputation in my community, so it was reassuring to find out about Ambit's 'finest and most respected' vision statement."

"I knew I was ready to go for it."

IT STARTS WITH FAMILY
Rich's wife Sharon was skeptical, but she could see Rich's excitement. "She's so supportive of everything I do – and she's a big part of why I've become successful. And the rest of our family has been supportive as well. They helped by becoming my customers!"

As he started his business, Rich wasn't really sure what to expect. He had recently been wondering about how they would be able to afford college for their kids, or if he'd ever be able to retire.

"I was starting to think that I'd have to work the rest of my life," remembers Rich. "So when I saw The Opportunity, I knew I was going after it."

"Now, my family sees what Ambit has done for us, and they tell me how proud they are of me. In fact, they tell me they wish I did this a year ago!"

FINANCIAL FREEDOM…AND "FUN!"
Rich is extremely thankful that he discovered Ambit. "It's paid me more than I ever expected, and they've come through in so many ways. I can't thank Jere, Chris, John and the whole corporate staff enough. They made this journey seamless and fun!"

Although Rich is "full-time Ambit" because his coaching contract ran out, he looks forward to coaching again in the future. And thanks to Ambit, I'll have the freedom to do it whenever I want."

AN "AWESOME" TEAM
"I have been so blessed with my team," declares Rich. "They are incredible leaders, motivated, and just plain awesome people. I don't single anyone out, because every single consultant has played a role in my success – and I certainly wouldn't be where I am today if it weren't for all of them."
Rich also has glowing compliments for NC Philip Eckart: "I can't say enough about him – I've learned so much from him. He doesn't say much, but when he does…you need to listen, because he is brilliant."

As for his team, Rich tries to be a good leader and help out anyone and any time – from any team. "My theory is that if I can help anyone get a customer or a Consultant – regardless of their team – Ambit grows as a company, and that's what is important to me."

"My goal is to build leaders, teach them to plug into the system, and help others do the same."

SUCCESS ON A PLATE
For Rich's family, Ambit has changed a great many things. "We're able to do things together as a family, and not have to worry about next week's bills. It was so hard to say 'no' when the kids wanted to do something in the past, just because we couldn't afford it. But not anymore!"

And the effects of success start with the basics. "This may sound funny, but it's even changed our diet. Now we can afford to buy healthier foods, and not just whatever was cheaper."

Rich plans to take his extended family and travel together, to see other countries, and to retire comfortably. "Now THAT is a dream come true!"
REACHING FOR THE TOP
Rich's goal is to continue building his Ambit business and "to reach the top." He truly enjoys it, and is grateful that he's met "so many incredible people."

"We have a lot of goals – buying a new home, helping my wife start her apple orchard, and giving back to our local schools' athletic departments and scholar-athlete foundation."

Rich is proud that thanks to Ambit, he'll be able to watch his children grow up – and their children grow up – knowing that "that they won't have to go without."

"The sky's the limit!"

A LIFE-CHANGING EXPERIENCE
Rich has simple advice for new Consultants: "plug into the system, because it works!"

"When I go out to build my Ambit business, I don't go out with the goal of getting people to join as Consultants. I simply tell everyone about it, because I believe that everyone should have the chance to see The Opportunity."

"Whether they decide to take advantage of it or not is up to them, but I want to give them the same chance I was given. It changed my life, and it could change theirs, too."
Return to Executive Suite Menu Powered Up! Becoming an Executive Consultant takes commitment, but it's easy to see your path to success with Ambit Energy. Keep a sharp focus on your "WHY," build a strong team with good people that you trust, help people save on their energy bills, and you'll be on your way to financial freedom! It just takes 5 SCs in your SC code to get you there, so start writing your Executive Consultant story today.
---
Featured Consultant
At Ambit Energy, we're inspired, proud, and even awed by the success stories we hear from our Consultants every day. Learn what motivates some of our top Consultants, read why they decided that Ambit was the right company at the right time, and maybe even pick up some inspiring tips to help you build your own business and achieve a similar level of success!