From J. O. B. to Financially Free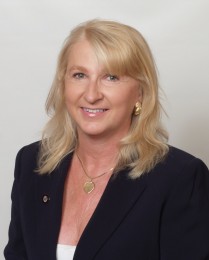 As a single mother of two, Sharon Kendall learned to make career sacrifices for her family. A SUNY University at Albany graduate, Sharon had earned her Business degree and court reporter certification. Years later she found herself working a conventional 9-to-5 job, selling real estate in New York's Adirondack's area. And although the job paid her bills, she knew it couldn't provide the challenges and career fulfillment she had hoped to find.
"I was satisfied selling commercial and residential real estate in Lake George, NY," says Sharon. "But I knew that this was just a J.O.B. - or Just Over Broke, which means, they only pay you enough so that you can barely make a modest living and won't quit."
A Very Different Brand Of Company
While at her job, a friend approached her several times with invitations to attend an Ambit Business Presentation.
"I had been involved with two previous network marketing companies and had been very successful in both," says Sharon. "I always liked the idea because I like being in control of how much I am able to earn. But I was reluctant because I had gotten burned out from the hassles of keeping up with products and inventory. Plus it was a real challenge finding new consultants who had the sales skills needed to effectively move product."
But once she learned all that the Ambit Opportunity could offer her, she knew immediately it was different. "As soon as I sat in on the presentation that evening, I just knew it would work," Sharon recalls. "Everyday people are able to earn remarkable income and achieve life-changing success. Plus, there are no products to sell and distribute. I was so confident, I signed up that night."
Passing It On
"I was so excited about the opportunity of becoming 'financially free,' I wanted to share the good news with everyone - especially my kids," says Sharon. "The idea of them being in control of their financial future, building long-term wealth through residual income and discovering their true potential - it's something every mother wants for her kids. My 25 year old son, Bobby joined the day after I did. He started buying rental properties at 18 and today he makes more in his Ambit check than he does on 7 apartments!
The Opportunity Is Now
Sharon recalls, "When I started with Ambit, friends would ask, 'if it's such a great opportunity, why doesn't everyone know about it?' I believe the greatest opportunities are found before the masses catch on. Now, those same people who waited are wishing they hadn't. So when friends I haven't seen in a while ask me if I still do real estate I have to laugh and say, 'I can't afford to.' My focus is Ambit, because I believe the time is right and the Opportunity is now."
Words Of Wisdom
Thinking back over the two short years she has spent cultivating her Ambit business, Sharon has this advice for Consultants on their path to EC:
"You are the CEO of your own business, so never underestimate the power of your meetings and continued training. Remember, what's one hour when it can replace your entire 40-hour week? And reinforcing those success strategies will give you an advantage to achieve financial freedom and bring you a lifestyle most only dream about."
Success Breeds Success
"I heard this saying long ago: Success breeds success. That makes a lot of sense," says Sharon. "Look for successful, motivated people to be in business with you and you'll all reap the benefits."
She adds, "I am so grateful to my upline, crossline and entire downline, and all their amazing contributions. Special thanks to my good friends, Senior Consultants Don and Ghisi Shedd, Linda Barber, Tommy Barber, Muriel Tasker and Jeff Mann who were my five SeniorConsultants that helped me reach EC.
I also want to give special thanks to my fianc?, Dave, who has inspired me to reach my ultimate goals," she adds. "My next goal is for the two of us to get a house on the lake.
Thank you so much Jere, Chris, everyone at Ambit for all your support and providing a great opportunity for not only me and my kids, but my friends old and new!" Return to Executive Suite Menu
---
Featured Consultant
At Ambit Energy, we're inspired, proud, and even awed by the success stories we hear from our Consultants every day. Learn what motivates some of our top Consultants, read why they decided that Ambit was the right company at the right time, and maybe even pick up some inspiring tips to help you build your own business and achieve a similar level of success!