From Managing Payrolls to Making Money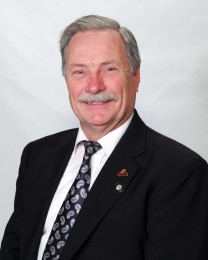 When ill health forced Stephen Daire to retire from his career as an airline pilot, he opened a payroll and temporary help service company. However, when the economy stalled, there was little demand for part-time help or payroll administration. And when a client tried to get Stephen interested in Ambit, he felt he didn't have the time, especially given that he'd have to commute nearly two hours just to hear the pitch.
At last though, fate intervened. Stephen had to meet with that client, Rex Layton, anyway. As he sat in Rex's office, Stephen browsed through an Ambit brochure. And when Rex walked in, Stephen asked to know more. Soon, Stephen was more interested in Ambit than he was in the original business the men had planned to discuss. And he signed up for a presentation in Albany, New York.
"On the return ride from Albany, I could not take my eyes off the towns we passed. I saw lights, which meant customers, which translated into income!" Right away, Stephen knew he had an opportunity to recover the money his employment agency was losing, and to be able to send his two sons to the colleges of their choice.
An Investment That Paid Off
Stephen saw an almost immediate return on his work, and his money. "It took me four years to recover my investments in my first business, and I was in the black with Ambit within a month." His success encouraged his brother, Ed, to join him. "I like calling him my business partner rather than my Consultant," Stephen says. "Other family members are not in the business, but they are very supportive and like paying less for energy."
With his success in Ambit, Stephen is able to pay for both his sons' college costs, and he sees achieving complete financial independence within the next year or two. He also recognizes the importance of working with others. "I now realize with the Ambit model how gratifying it is to help others grow their business. At meetings I always tell others to line me up for a call."
Ideas for Long-Term Success
"Play the game we all learned as children—Follow the Leader," Stephen advises new Consultants. "Get plugged into the system and stay plugged in. Attend as many trainings as possible." Stephen also recommends breaking into new markets, and to remember to do something for your Ambit business every day, regardless of the amount of time.
He also reminds fellow Consultants that Ambit is a team-based effort. "Achieving is tied to helping every one on the team get ahead. This is a business of unity of effort, not command."
Good advice from someone who learned about leadership from managing temporary workers to finding long-term success with Ambit.
Our "Why?"Independence. I don't want to count on our gov't or others to take care of us, Helen & I in our golden years.
Time spent working our Ambit business:
Time is time. Ambit is in me. I don't punch a clock. I take it everywhere I go.

What was your single most-effective Success Tool, factor or influence for growing your business?
The Success from Home Mags.
Name your favorite thing about AMBITION:
Thousands of like minded people. The positive energy
Thanks to the five SCs who helped me/ us reach EC.
Robert & Stephany Lincoln, David Osterhout, Jay Renner, Donna Jensen, Joseph Weiss
---
Featured Consultant
At Ambit Energy, we're inspired, proud, and even awed by the success stories we hear from our Consultants every day. Learn what motivates some of our top Consultants, read why they decided that Ambit was the right company at the right time, and maybe even pick up some inspiring tips to help you build your own business and achieve a similar level of success!