From Selling Homes to Powering Houses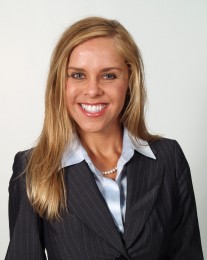 Jennifer Burns has always been motivated to pursue opportunities. After graduating from college, she landed a plum job in Austin, Texas working for the governor's office. Even with a rewarding, full-time career, she pushed herself to get a real estate license and started working a second career. Eventually, she left her 9-5 job, got her Real Estate Brokerage License and started dabbling in day trading in her spare time.
Despite her success, Jennifer was still looking for something more. It was about this time she came across Ambit. Impressed by the company's founders, the product and the business model, she signed up to be a Consultant right away. "I had Goosebumps. I knew this was my lucky day," she recalls.
At first, Jennifer made only a minimal commitment to Ambit as her other businesses kept her very busy. "Not more than about five hours a week," she says. "After one year I was able to accomplish my goal of owning a second home on the Gulf Coast!"
And for Jennifer, that was just the beginning.
From Selling Power To Buying Houses
She believes that Ambit really is a great opportunity. "People come from all over the world to the USA for exactly what Ambit gives us. I believe it will be a household name like Coke," Jennifer says. She recommends that new Consultants write down their "Why" and their personal vision. "To keep from getting sidetracked, write down your promotion goal date and year every day until you attain them," she tells her team members.
And while some people do achieve rapid success with Ambit, Jennifer reminds her fellow Consultants that "This doesn't happen over night. It isn't a get-rich-quick-scheme; it is a get wealthy over time opportunity. Your dreams can be reality if you just stay tuned into them.
As proof, Jennifer cites the fact she recently bought another home on the Gulf Coast, is able to put money into savings every month and lives off Ambit very comfortably. And, like other Ambit Executive Consultants, she's found there are more than just financial rewards. "I love helping others become financially free," Jennifer says.
Looking Forward To A Brighter Future
"I have finally started to look up and see the fruit of my work." Jennifer is more relaxed and is secure about her financial future. "I am focused on my goal of being independently wealthy," she says. Even so, she still only spends about 20 hours a week on her Ambit business. She also recommends attending AMBITION. "It's different every single year. It's exciting to be part of recognizing all these amazing folks for all their success."
For Jennifer, Ambit has powered her change from selling real estate to buying property, and still having enough left to insure her financial future.
My "Why?"
To be of Service to Others….and to continue to grow personally.
Time spent working my Ambit business:
The time Spent on my Ambit Business Varies, but on average, no more than 20 hours a week!
What was your single most-effective Success Tool, factor or influence for growing your business?
Aside from the Success From Home Magazine, I would have to say my Passion, Enthusiasm, Belief in Myself and Ambit and my Genuine and Natural way of how I go about inviting others to take a look at this business!
Name your favorite thing about AMBITION:
This year, 2012, I was so honored to be a member of the Consultant/Corporate Baseball Game! Being on the ball field prior to the game giving high fives and congratulations to the super long lines of Promoted SCs and RCs was so exciting. Being a part of recognizing these amazing folks for all their success and to look so many folks in the eyes that are making a true difference in their lives was incredible!
Thanks to the five SCs who helped me/ us reach EC.
Cheryl Clark, John Morrison, Lee & Eddie Bobo, Wanda Lueck, Mary & Robert Fields.
---
Featured Consultant
At Ambit Energy, we're inspired, proud, and even awed by the success stories we hear from our Consultants every day. Learn what motivates some of our top Consultants, read why they decided that Ambit was the right company at the right time, and maybe even pick up some inspiring tips to help you build your own business and achieve a similar level of success!