Full Speed Ahead
Robby Mott, Executive Consultant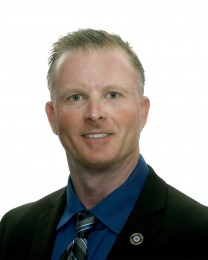 Robby Mott isn't one to take things slow. He's been an entrepreneur since the age of 19, when he started making safety products for go kart racing. He's also a part-time fishing guide in South Texas. Robby's also used to success – he's won multiple championships in go karts, and raced other types of race cars as well. But nothing is more important to him than his daughter. As he says "She is definitely my Why!"
When Robby first heard about Ambit, he was immediately attracted to the Opportunity. "My products help people," he says. "Everything I like to do in life revolves around helping people. I was impressed that Ambit is simply helping people. It was kind of a 'no brainer' to me."
Fast-Track
You'd expect a racer to Fast-Track through the ranks, and that's just what Robby did. "I felt that if Ambit made that much sense to me, it would make sense to others. I was able to promote to Regional Consultant in my first three or four days in the business. And I made Senior about 34 days after that. And about 13 months later, I promoted to Executive!"
Yet despite his quick start, it wasn't always easy for Robby. "My biggest challenge is dealing with no's. Through many hours of personal development I learned not to take it personally. And that sometimes it's just a 'no' for now." Robby was also quick to take advantage of Ambit's move into Canada, and has helped grow a successful network in Alberta.
His advice to Consultants who'd like to speed to the top is simple. "Personal development is a key part of this business. I have helped Consultants on my team realize the same thing. Although you may have great talents and abilities, you must constantly search for improvement."
Still More to Win
While Robby has accomplished a lot, he still has goals. "I want to reach NC by helping more people. I want to work closer with my Consultants and help them get to EC." He also believes that while getting into new Ambit territories is a key to success, it's important to keep working your home market as well.
"My advice to a new Consultant is get in, stay in and grow. I see myself continuing to learn and grow, and working with great people who want to do the same!"
Five EC Pieces
My/ our "Why?"
My why is my daughter Sally Mott – I want to show her anything is possible and to provide for her.
Time spent working my/ our Ambit business:
I spend about 20-30 hours a week in my Ambit business. I plan to increase those hours.
What was your single most-effective Success Tool, factor or influence for growing your business?
Plugging people into the proven system. Not recreating the wheel.
Name your favorite thing about AMBITION:
The inspiration you get from others. I loved the fact that many people who stood on stage are regular people with no previous networking experience.
Thanks to the five SCs who helped me/ us reach EC.
Doug Thompson
Amada Marbach
Oscar Aguilera
Luc LaLonde
Donna Schaffer
---
Featured Consultant
At Ambit Energy, we're inspired, proud, and even awed by the success stories we hear from our Consultants every day. Learn what motivates some of our top Consultants, read why they decided that Ambit was the right company at the right time, and maybe even pick up some inspiring tips to help you build your own business and achieve a similar level of success!