He Found His "Exit Strategy"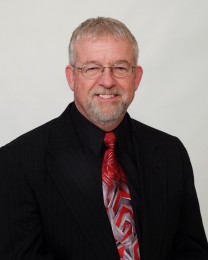 As one of the owners of an energy management consulting firm, Bob Granger enjoys helping customers maximize energy savings through lighting and solar solutions. Working alongside his sons Kris, Travis and Jake, he still puts in a 65-hour workweek.
It was Bob's experience and insights into the energy industry that helped him make one of the most important decisions of his life.
LIFE BEFORE AMBIT
A Denver University graduate with a BSBA in Hotel/Restaurant Management, Bob owned and operated several restaurants. Eventually, he started a consulting business catering to the hotel/restaurant industry, which led him to energy consulting.
"I have a wonderful family," says Bob. "My wife Linda of 'only' 38 years, our three sons and 3.5 grandsons (Aiden, Gavin, Jaxen and Chase)."
"I wasn't looking for anything like Ambit," Bob admits. "But I was in dire need of an 'exit strategy.' The joke was that I'd be bussing tables at our golf club when I was 80."
IT WAS A "FAVOR"
Family friend Jenn Decker – who Bob had known for years – asked him to "do her a favor" and look at a business. She told him that "she needed his opinion."
Once he saw the Business Presentation, Bob remembers being impressed.
"As a businessman, Ambit's benefits struck me as huge," he recalls. "Earning residual income and bonuses based on a product that everyone uses every day – but with no storefront, no inventory and no accounting work."
ALWAYS POSITIVE
Some people laughed at Bob, claiming he was "out of his mind." They thought he'd lose his existing business.
But a few of them saw it as a "no-brainer" and supported his new endeavor.
"I'm financially responsible for my family, so anyone making fun of me didn't matter," Bob says. "I always focus on the positive."
HIGH EXPECTATIONS, BETTER RESULTS
Bob's first goal was to work five to ten hours a week for six months and try to earn $2,000 a month.
"If I reached that goal, I would continue," he jokes. "But I didn't – I reached it in just three months. I love this business!"
Bob holds himself to very high expectations. While mentors John Haas and Ray Montie tell him that he's on the right pace, Bob feels he should be doing far better.
"Being part-time has some constraints, unfortunately," he says. Although he was able to increase to 10 hours a week after a few months and now works his Ambit business 20 to 25 hours a week, he still carries a 65-hour workweek. A TEAM OF "GREAT LEADERS"
"I believe I have the finest team in Ambit," claims Bob. "The five Senior Consultants who helped me reach the Executive Consultant level are unbelievable: Tas, Laura Mohr, Duane and Kathleen Fetherbay, Arne Tinch, and David and Elizabeth Finch…I believe they will all become extremely successful in our business."
"My success is due to the success of each and every one of my Consultants. I help them as much as they want, and I'm proud to support them as they become great leaders."
A BRIGHTER FUTURE
"There are many positives for us, thanks to Ambit," says Bob. "Better cash flow, a brighter future ahead. I'll be able to build a portfolio so that my children and grandchildren will never have to worry about mortgage payments."
Bob believes that Ambit "will be responsible for setting more people financially free than any other business ever!" And as an Executive Consultant, he's "excited to help scores of people achieve financial freedom."
On a personal level, Bob always wanted a personal trainer, but couldn't justify the costs – until now.
His business goal is to achieve National Consultant by AMBITION 2012. And he knows that his team's success that contributes to his own.
ADVICE FOR OTHERS
That's why he supports new Consultants with essential advice: "Plug into the Ambit Energy system, have faith, and believe in the leaders around you. Essentially, you should find people you trust, and trust them. Ambit Energy is the lottery! You just have to earn it – so how bad do you want it?"
One last bit of insight from Bob Granger: "For a couple of years, I will live a life that most people won't…so that in a couple of years, I will live a life that most people can't!"
Those words of wisdom come from an Executive Consultant who won't be bussing tables when he's 80!
---
Featured Consultant
At Ambit Energy, we're inspired, proud, and even awed by the success stories we hear from our Consultants every day. Learn what motivates some of our top Consultants, read why they decided that Ambit was the right company at the right time, and maybe even pick up some inspiring tips to help you build your own business and achieve a similar level of success!