Helping People Save Money Was Irresistible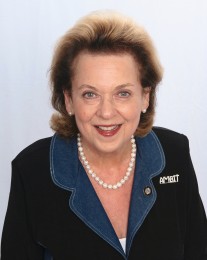 Before joining Ambit, Susan was a practicing lawyer and sold technology to lawyers in Houston, Texas. As a former debate team member, Susan naturally gravitated to law school after undergraduate studies at New York University.
"I fashioned myself as becoming a female Perry Mason," said Susan, who had always desired a career where she could make her own money.
After 20 years in New York City, Susan returned to Houston, where she was admitted to practice law. Susan had a solid six-figure legal job when a close friend of hers, EC Beverly Hardwick, approached her about coming to an Ambit business presentation.
Electricity was irresistible
Susan had been in a network marketing business before and believed in the model, but she was unsure whether or not she was looking to get into another one. The opportunity was clear and, being the good friend that she is, Susan decided to attend the presentation.
"Had the business entailed selling a product, I would not have joined," said Susan, "but electricity, that was irresistible. Everyone had to have electricity and it meant saving people money."
The lawyer in Susan required that she do some due diligence before joining the business.
"I was astonished at how much Ambit had accomplished in such a short time and [so I] joined the business," said Susan.
In the beginning, she was able to work her Ambit business casually. Unfortunately for Susan, when the economy suffered in the mid-2000s, her job as a lawyer did as well.
"I was devastated and angry," said Susan. "I was angry because I had again put my financial future in someone else's hands."
Ambit earned my whole focus
After losing her job as a lawyer, Susan decided to put more energy and focus into the business so that she would never have to be in that position again.
"The effort paid off since I have now positioned myself such that I don't have to work for someone else ever again," she said.
Along the way, Susan has found much more than income. She has formed strong relationships with the people in her Ambit family, and her business now spans 19 states.
"The five leaders who helped me reach EC are such exceptional people, each different and special, and I am proud to have played even a small part in their success," said Susan.
Susan has also learned that, just as in her legal career, it takes hard work and dedication to achieve success in the Ambit business. Plugging into the system, listening to conference calls, attending trainings and business presentations and STP (showing the plan) are all necessary to succeed.
Now Susan is focused on reaching new levels in the business by consistently and persistently making an effort, even on days when all she has is 15 minutes. She's also constantly keeping her eyes and ears alert for prospects as she goes about her life.
"It gives me great joy to sponsor and help people who are really excited about the business opportunity, and are willing to put in the necessary effort so that I can help them achieve their goals," said Susan. "It's truly a pay-it-forward business and such an honorable way to achieve financial security."
My "Why":
My why is financial freedom — not having to work for someone else any more.
Time spent working the Ambit business:
I work my Ambit business full-time because it's my future. Full-time in Ambit isn't like full-time in a job. It's about 10-16 hours a week… vastly different than 80 or more hours a week in law. And it doesn't even seem like work.
The single most effective success tool, factor or influence for growing the business:
One or two-on-one presentations. They give me the time to develop a stronger rapport with a prospect and delve deeper into discovering their "Why."
My favorite thing about AMBITION:
Hearing the success stories of other achievers and meeting people from all over the country, but especially the opportunity to be with members of my Ambit family in and outside of Houston.
Thanks to the five SCs who helped in the journey to becoming an EC:
Roddy Roy, Barbara Francies, Terri Cary, Henry Hillebrand and Chris and Lynne Lee.
---
Featured Consultant
At Ambit Energy, we're inspired, proud, and even awed by the success stories we hear from our Consultants every day. Learn what motivates some of our top Consultants, read why they decided that Ambit was the right company at the right time, and maybe even pick up some inspiring tips to help you build your own business and achieve a similar level of success!