It Came Down to a "Light Bulb Moment!"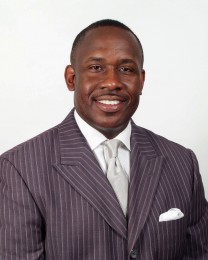 "How many people do you know that use electricity or natural gas?"
If you know your Jump Start Training, you're quite familiar with the first question in The Invitation. It worked when SC Kevin Walls contacted Chuck Chance. Chuck answered like a lot of prospects answer, "Well that's a dumb question. Everyone I know!" Coincidentally, Chuck had just been approached by another network marketing company in the electricity industry. What impressed him more about Kevin's approach, however, was that he asked that simple question. "No one had ever asked me that before," he says.
That certainly got his attention, but Chuck admits that the proverbial light bulb had still not come on. Then while driving that evening, he recalled a property investment he had once been involved with. He was evaluating a property about to go into foreclosure. "I walked up to the door and knocked. No one answered the door obviously, but I peeked in the window, and I noticed… the lights were on! Then it dawned on me. These folks unfortunately couldn't make their house payments, but you know what? They sure paid their electricity bill!"
It was Chuck's "light bulb moment." And he also realized why Ambit Energy was the best choice as a business opportunity. "If that's the simple approach they teach, then I'm in." And he's never looked back.
Why reinvent the wheel?
Ambit Consultants come from all sorts of backgrounds. With a marketing degree and years of experience in the foreign exchange markets and selling homes and mortgages, Chuck had more "experience" than most, but probably one of the hardest roads to travel. How's that? With a professional sales background, "…there's a tendency or tug-of-war," Chuck says, "between following the Ambit system or just doing things the way you're accustomed to doing them, especially if you've experienced some success based on what you built before."
But then Chuck fell back on the simple way that he was approached, and realized it was the secret to success in this business. He called it the "dose of reality" that allowed his business to take off. Chuck says, "Success is really about keeping it simple. See, Ambit's already thought about all the marketing ideas. Anything we could come up with wouldn't really differ from what's already in our system. Why re-invent the wheel?"
So no matter what the background, Chuck is convinced that anyone can succeed in this business if he forgets what he knows and just plugs into the system.
A focus on faith and family
Another common denominator for success in Ambit is a compelling "why" - a "why" that keeps you motivated through the good and not-so-good times in your Ambit business. Chuck's is as compelling as any and it focuses on his family and his faith. Chuck and his wife Beverly live in Missouri City, just a few miles southwest of Houston, Texas. Soon, Chuck believes his wife will be able to fire her boss, "unchaining" her from the computer that binds her to an oil and gas pipeline company as a project manager, sometimes into the wee hours of the morning.
His son Cameron is 14 and his daughter Courtney is 12. Despite his prior success while "trading time for money," he's never been able to choose schools for his children. Thanks to Ambit Energy, he and his wife are able to begin looking at their choice of schools for the first time.
He seems humbled to admit these desires for his family, but then there's one he shares with no hesitation and plenty of boldness. "I have a great passion for missions. I've had an opportunity to be able to go to Africa, Brazil, and Haiti – to be able to share with people who don't have what we have. I mean, these are people who see a toothbrush as a luxury." His passion is not just to go on missions himself, or send money to mission organizations. His special desire is to help other missions-minded individuals go on short-term missions who wouldn't otherwise get to go. He feels it's a way to give back to whom he ultimately credits for his success.
"I have to give God all the glory for what has been happening for me. I know it's sensitive, but if you write anything, you have to at least write that. That's very dear to me."
Certainly a team effort
Paraphrasing Founding National Consultant Brian McClure, Chuck believes that by burying yourself in the success of others, your success simply becomes a by-product of that. Chuck recalls that once he really began to focus on helping his teammates, things started to happen. He really pushed himself and them towards the activities that produce results.
"We were dedicated to each other, we were committed to each other, and we all worked together to make things happen."
First and foremost, Chuck thanks SC Budi Nurcahya, his first SC. Budi has a great passion for the business, Chuck says, and he's been a rock – along with Ambit's Director of Field Development Darrell Starkweather - at a time when Chuck seemed to be "stuck on one SC." The other SCs that Chuck helped promote and ultimately promote himself to Executive Consultant include Amando Queiroga, John Cooper, Cary Blacklock, and Ron Nasis. Chuck also wanted to call out RC Ray Devido. Chuck and Ray worked together to enroll one of Ambit's largest Affiliate Partners; the Houston Independent School District (HISD).
Parting advice for new consultants
Chuck feels that a long-term vision is critical to anyone's success in this business. "Never look at this business with a short-term mentality, or as a quick-cash scheme. This business requires a long-term vision for how you're going to use it to change your life. This is not a hobby. This is a business."
And of course, it's a very simple business at that. Chuck believes that if you gather a few customers, and help a few others do the same thing, you can build an organization and an income that exceeds your wildest expectations.
Moving forward
Considering all that he's accomplished in his Ambit business, Chuck has an interesting take on where he's at today, and how far he has to go. "I've only polished the surface. You know how people talk about ''scratching' the surface? When you've scratched the surface, then you've made your mark. I'm like most everybody else. I've only polished the surface. I haven't made a mark yet."
---
Featured Consultant
At Ambit Energy, we're inspired, proud, and even awed by the success stories we hear from our Consultants every day. Learn what motivates some of our top Consultants, read why they decided that Ambit was the right company at the right time, and maybe even pick up some inspiring tips to help you build your own business and achieve a similar level of success!