It's a Matter of Perspective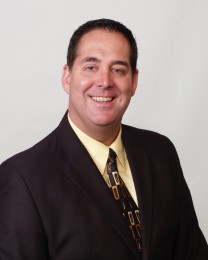 Bob Bollman is a New York City fireman. He's one of those guys who runs into burning buildings when everyone else is running out. That's his day job. He works two 24-hour shifts a week at the firehouse and divides the rest of his time between his wife and four children, and Ambit Energy.

Why did he finally decide to become a consultant? While being a firefighter has its rewards, a large salary isn't one of them. "I had always worked on the side to makes ends meet," he says. Married with 4 children, Bob always spent a lot of his extra time "banging nails" and doing various jobs like confiscating counterfeit merchandise on the street in New York City.

Then something happened that changed his perspective on life – the events of 9/11/2001.

Bob was one of the first firemen off the Staten Island ferry as the second tower was coming down. It made him realize how important his family was to him. "I was there as those buildings were falling," he remembers. That year he went to almost 100 funerals of fellow firefighters. "It gives you a new perspective on life and helped me realize was what really important – spending time with my family and friends. That was definitely a moment in time that my Ambit journey began. I started to look for opportunities to spend more time with them."

The Spark: Discovering Ambit.
When he actually came across the Ambit Opportunity, "It was absolutely different from anything I had ever seen before," he says. Bob was at a firefighter's convention in Atlantic City in May 2007 when he met two fellow firemen from Austin, TX. "When they found out that New York City was going be launching, they wanted to share it with other fireman," he recalls. When the two started to share the Opportunity with him, Bob was immediately intrigued. "It sounded really interesting." Still, the New York City launch was months away and he was at the convention for his firefighting duties, so he stored the information in the back of his mind.

But the Austin firemen persisted. "They kept calling me with excitement and telling me they were getting closer to launching." Finally, in January 2008, Bob became a consultant because he wanted to get in on deregulation in New York early. And he did, in a big way.

A New Lease on Life
"To say that (the Ambit Opportunity) exceeded anything I ever expected would be an understatement," Bob says. While in the beginning he was cautiously optimistic, Bob soon found himself earning Jump Start Bonuses, earning free gas and electricity, and growing his business. Since he started, he has created a very successful business and has reaped the rewards of his efforts. "I've also been on two 5-Star trips. That's one of the things I recommend everyone that everyone does, if they can." He's also proud of his track record with customers. "I haven't lost one customer, since day one," he brags. In spite of his own accomplishments, Bob is quick to thank his team. "My Ambit team is the only reason I am where I am today. I've been very fortunate to have a great team and am humbled by it. They are the best of the best and they are outstanding on every single level." As a matter of fact, his first Senior Consultant, Richard Schloss, just became an Executive Consultant.

Personal Rewards
On a personal level, he's been able to spend a lot more time with his family and provide for his family. "It's my job as a father to be there when my family needs me. We home school our children and, with four kids, my wife needs help," he shares. His big dream now is to take a yearlong "school" trip with his family across the country to visit all of America's landmarks. "Even before I was married, I knew I wanted to buy a recreational vehicle and go cross country seeing America's national parks and landmarks. It still remains a huge 'why' of mine. It's something I will do one day and it will only be possible because of Ambit Energy." He jokes that it sounds like a commercial but insists that it's true.

Advice for New Consultants
So how has Bob achieved such success? "Do something every single day," he advises, "no matter how small or insignificant. My goal, besides being a National Consultant, has always been to fully capitalize on what's available to me. That's something I try to convey to other Ambit consultants. There's so much available. Set goals for yourself. I'm just a regular guy with a job, a wife and kids, just like them. The money is there. The promotions are there. The company is going to be there. It's just going to keep growing."

Bob sees good things ahead for Ambit Energy. In fact, he predicts that, one day, the company will expand globally from all 50 states to eventually the rest of the world. And that's something he'd like to be a part of.

We're looking forward to it too, Bob!
---
Featured Consultant
At Ambit Energy, we're inspired, proud, and even awed by the success stories we hear from our Consultants every day. Learn what motivates some of our top Consultants, read why they decided that Ambit was the right company at the right time, and maybe even pick up some inspiring tips to help you build your own business and achieve a similar level of success!