It's About Growing Leadership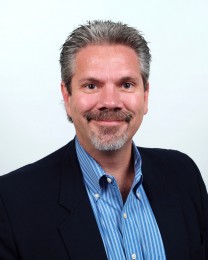 Ambit Energy had barely left the ground when Pete Maugans was contacted by his good friend and mentor Brian McClure about a new opportunity he was involved in. Brian was on his way to Dallas to meet with Co-Founder Chris Chambless in the fall of 2006. Brian wasn't asking his Atlanta-based friend to come along. He was just telling him about an exciting opportunity.
From their past experiences together in network marketing, Pete knew Brian could recognize a great opportunity when he saw one. Pete was even familiar with the compensation plan as it was similar to one they had experienced together in a prior opportunity. "But to be honest with you, I just didn't see how I was going to work it because I lived in Georgia. And my only contacts in Texas were the same ones Brian knew."
So he passed.
Staying in touch
Based on their long-standing friendship, however, they continued to communicate just as they always had. Pete started to follow Ambit Energy, but most importantly, he kept an eye on Brian's business. "What really got my attention was how fast his residual income was growing with Ambit," says Pete. Since that prior opportunity, he hadn't seen anything in network marketing that piqued his interest – particularly all the product-based opportunities. But watching Brian's success, combined with the ease of offering something that's "unconsciously purchased and habitually used," became too compelling.
"I thought even if I work in a cold market over the phone from Atlanta on a part-time basis, a small piece of this could be worth a substantial amount on a residual basis. So I decided to jump in there and really work it."
He joined during the New York pre-launch and hasn't looked back.
It only takes one
After working the business for a short time, Pete confesses, he was keeping his expectations to a minimum. If he could earn $1000 per month someday, he'd be happy.
Then Ambit Energy turned its attention to the Midwest. Pete, having promoted himself to SC, didn't hesitate when the pre-launch of Illinois was announced. Through a connection in the real estate business, he was able to start a team there. Pete credits what followed as the real "beginning of my success in Ambit."
In his downline report, he noticed a very active Consultant on his fifth level. "I saw a leader getting started, and I knew he was putting people in the business. So I started making phone calls to him because I could see his activity." They made a connection and Pete found this new Consultant to be a coachable and committed leader.
"Piotr Luda was the first person in Illinois, I think, who really took this thing seriously." In the end, Pete gives Piotr all the credit. "Piotr's the one that really strapped it on, and did the hard part of creating the appointments, growing the leadership, and making the commitment to his organization." In addition to (now EC) Piotr Luda, Pete credits a core of SCs in that area including Pawel Figlewicz, Brad Van Kirk, and Jorge Medina for their commitment to the business.
Work with the ones who are serious
Pete advises Consultants to work with the folks who take the business seriously. When he first agreed to join the business, he told Brian McClure, "Okay, I'll sign up." He says Brian answered, "I didn't ask you if you want to sign up. I asked you if you wanted to go work the business. There's a big difference." For Pete Maugans, those words of advice made all the difference. If he hadn't listened to that advice, he may never have noticed a committed new leader on his 5th level named Piotr Luda. Brian's advice - and his own experience with leaders in his organization - has focused his energy on what he now believes is key to success in Ambit Energy.
"It's about growing leadership. Understand that being a leader in Ambit is not a 'management thing,' it's all about coaching. It's about identifying people in every level of your organization who are serious about this business, and helping them be successful."
The move to Texas
Pete's road to success nearly got derailed. Through the early part of 2009, life issues stepped to the forefront and Pete was forced to essentially "disappear" for almost a year. Yet his success wouldn't be derailed. Thanks to leaders like Piotr Luda and Pawel Figlewicz, his organization actually grew. "That just blew my mind," Pete says. "I've never seen that kind of thing."
Late in 2009, his life issues on the mend, Pete looked at his part-time business and started to imagine what would happen if he actually committed to Ambit full time. He closed his traditional businesses in Atlanta, and moved to Dallas to work his Ambit business full time.
"My results in Ambit have way exceeded those early expectations. In fact, after only nine months in the business, my residual income part-time in Ambit is greater than my full-time income after almost five years in the telecoms business," he says. "And then I learn that the leader can be absent for a period of time and his organization can continue to grow." He thanks Ambit's leadership for that and adds, "I would be remiss if I didn't give a heartfelt 'thank you' to Brian McClure who has not only made a commitment to me, but has been trustworthy of that commitment.
"Also, I need to thank Jere and Chris for all they have done. They have never fallen short on a single promise and that's hard to find these days."
Advice for new Consultants
Much along the lines of his coaching philosophy, Pete tells new Consultants to always be willing to help anyone, regardless of position or downline affiliation. More than that, he says, coach with a positive attitude.
"Don't be critical," he says. "People will have doubts. Like Brian says, 'Action will take you out of doubt.' Negative talk certainly won't. That's locker room talk. No locker room talk on the field!"
The verdict is in
"The jury's back and the verdict has been rendered on Ambit," Pete says. He cites Ambit's many facets of success – from the experience and integrity of the company's executive team to our recent recognition as the fastest growing company in north Texas – as the final "evidence" that Ambit is the real deal. "Ambit is going to be here. Those questions are done. Case closed."
---
Featured Consultant
At Ambit Energy, we're inspired, proud, and even awed by the success stories we hear from our Consultants every day. Learn what motivates some of our top Consultants, read why they decided that Ambit was the right company at the right time, and maybe even pick up some inspiring tips to help you build your own business and achieve a similar level of success!