"Watching My Team Grow & Develop"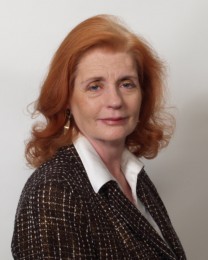 Kathryn Stains spent the last 20 years working with her father helping develop a number of automotive-related businesses and self-storage facilities. Prior to that she taught severely retarded teenagers and spent more than eight years as a McDonald's restaurant manager.
When not working she enjoys hosting family holiday dinners and parties; dinner for a group as large as 40 is an easy feat for her to accomplish. She has met several people who are dedicated to various charitable causes and Kathryn has enjoyed getting involved and helping those organizations.
"I saw an opportunity within Ambit to have extra money to help some charities and to help some children in our extended family with college. Life has changed and this is now my full-time job. I never expected it to be more than part-time income," Kathryn says.
Leading the way
"My biggest accomplishment is watching my team grow and develop. Having someone say, 'I could never do that' and a month or two later seeing them do that. Having enough money to pay for a tutor to help a struggling high-school student without having to check my budget," she said. "It has changed my belief in what is possible for me to earn with this company. I know that my dreams will become reality."
In her role of developing others, she learned that she is a natural at standing in front of a room and speaking to people. She is always suggesting alternate ways of doing things they have never heard of. She is always encouraging new consultants to never give up. And to make sure their goals are well defined and out in front all the time.
Looking forward
Kathryn sees more personal growth and travel and the ability to help more people achieve their dreams. The ability to help charities do more work. And someday she sees her own lake-front house.
She wants to open a training center, finding new consultants that want to promote to RC faster than she did (she did it in 16 days.)
"I have worked this market locally. I will be doing more traveling to other markets. Also I will be doing more home meetings. Working with my team to help them understand that it is possible to become a RC in 30 days," she said. What advice do you have for new consultants?
Don't give up. Make sure that your goals are well defined and in front of you all the time. Ed Hunt who I knew from my days at Excel called me and asked me to look at this. What impressed me the most was our need for electricity and natural gas continue to increase and there is nothing that is going to change that.
My "Why?"
It started as extra money to help some charities that were close to my heart. It has now become full time and I realize the sky is the limit.
Time spent working my/ our Ambit business:
I started out working about 5 hours per week it is now about 20 hours and increasing.
What was your single most-effective Success Tool, factor or influence for growing your business?
Brian McClure's Sunday night conference calls
Name your favorite thing about AMBITION:
Seeing the new things first and hearing the announcements
Thanks to the five SCs who helped me reach EC.
Larry Leafblad, Bruce Campbell' Kanti (Ken) Patel, Dominic Bialecki' and Marian B. Sides
---
Featured Consultant
At Ambit Energy, we're inspired, proud, and even awed by the success stories we hear from our Consultants every day. Learn what motivates some of our top Consultants, read why they decided that Ambit was the right company at the right time, and maybe even pick up some inspiring tips to help you build your own business and achieve a similar level of success!