Landing the EC Position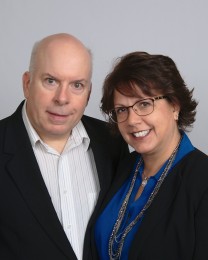 A Change in Plans
Sometimes, you think you know your destination, but a sudden change forces you to plot a new course in life. That's what happened to Valerie and John Candee. "We were looking at early retirement when the airline John worked for filed bankruptcy," Valerie said. "It was a painful but valuable lesson. We knew that we needed multiple income streams in today's unsettled economy." But with dedication and hard work, the couple were able to turn a setback into an opportunity to soar to new heights.
Flight Preparations
Valerie, a registered nurse, and John, a commercial airline pilot, know business all too well. They own a franchise business and have rental properties. "We always stayed open-minded about forms of income," John said. That open mind paid off when an acquaintance told them about Ambit. They understood the business immediately, but waited to act. The pair were busy with their franchise business and heavily involved in John's career as a commercial pilot. Yet, they gave Ambit a try, and it paid off. "We concentrated on staying steady with Ambit. Our commitment has paid off." That payoff came in the form of long-term success with Ambit.
Their success that has spurred them to want to help others, especially those they know can benefit from Ambit. "We now are bold about having people plug in to the proven system."
Working Toward Success
The Candees know what it means to sacrifice and push through despite challenging circumstances. "Making it to EC has been a long road for us. We went through two bouts of cancer with John and still kept moving forward. Being recognized as an EC is just a thrill," Valerie said.
Looking at what's next, John and Valerie have a modest plan. "Our goal is to help at least 20 families reach Financial Freedom. We believe that this is a blessing that impacts all areas of life. If we can help them financially, we can help reduce divorce, which in turn keeps children in intact families, which has long-term benefits for our entire culture." With their drive, we know that Valerie and John can make that plan happen.
Five EC Pieces
Our "Why?"
To leave a legacy for our children and grandchildren.
Time spent working our Ambit business:
At first only 1-3 hours a week, now 5-10 hours a week.
What was your single most-effective Success Tool, factor or influence for growing your business?
The realization that we get to help other people make more money than us!
Name your favorite thing about AMBITION:
The opportunity to meet Consultants from all over the globe.
Thanks to the five SCs who helped us reach EC.
Michael and Amber Davis
Randy and Amanda Stewart
Jeff and Barb Smith
Kim Belsterling
Dave Eaton
---
Featured Consultant
At Ambit Energy, we're inspired, proud, and even awed by the success stories we hear from our Consultants every day. Learn what motivates some of our top Consultants, read why they decided that Ambit was the right company at the right time, and maybe even pick up some inspiring tips to help you build your own business and achieve a similar level of success!