Learning to Work Smarter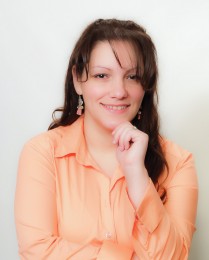 Like many people, Tiffanie Wood and her husband were working harder than ever to make ends meet. She held down two jobs, running a preschool near Albany, New York and waitressing. He was a fireman, a paramedic and owned a small wiring business. Yet despite holding down multiple jobs, the family found themselves falling farther and farther behind as medical expenses, a mortgage and credit card debts piled up. And the responsibilities and costs of raising three children didn't make things any easier.
That all changed the night Rob and Laurie Marchiony came into the restaurant where Tiffanie worked. Since their children attended Tiffanie's school, they were concerned to see her working as a waitress. When she told them she needed to supplement her income, they told her about a business opportunity she should look into.
"I looked at the Ambit DVD, came to a live presentation, signed up and the rest is history," Tiffanie says. "What impressed me about Ambit was the opportunity to make money every time people pay their electricity and gas bills."
Serving Up A Better Future.
"My first goal was a new consultant was to earn $500 a month," Tiffanie says. "I felt if I could earn that and pay it against my debt, there was light at the end of our tunnel. When we hit that goal, we just continued to raise the bar. Soon we realized we had the opportunity to change not only our financial outlook, but that of others as well."
The success of Tiffanie's Ambit business has enabled her to sell her preschool, pay off her credit cards and significantly reduce the family's medical debt, even as they've added a fourth child. She credits the support of her husband, children and her team for her success. "Before Ambit, we were grateful for what we had, but were always worried about money. Now we look forward to spending time with our kids without financial worries and we look forward to helping as many people as we can do the same thing."
Helping Educate New Consultants
Tiffanie has some suggestions for new Consultants to help build a successful business. "Stick to the system in place and learn to be a master inviter. The key is to get this business in front of as many people as you can, consistently every week." You need to show the plan, show the plan, show the plan!
She's also a big fan of AMBITION. "It's incredible to be part of all the excitement, the announcements and the atmosphere with my team," she recalls. "I have had many proud moments in Ambit. I consider my team to be part of my family and seeing them succeed makes me feel very proud."
Given her track record, it's clear that Tiffanie will have even more to be proud of as she continues to grow and make progress towards being a National Consultant with Ambit.

Our "Why?"
My wonderful husband, our 4 kids, and our amazing team!
Time spent working Ambit:
I started out putting in 3-5 hours a week and now I work my business 10-12 hours a week
Most-effective Success Tool, factor or influence for growing the Ambit business.
My upline, hands down! My sponsor, EC Rob Marchiony, and my mentor, NC Ray Montie! The countless 3 way calls, one on one presentations, in home presentations, conference calls, and moral support they provided for me made all the difference for me! I am forever thankful to them both!
Favorite thing about AMBITION.
Being a part of all the excitement, the announcements, and atmosphere out in Dallas with my team!
Thanks to the five Senior Consultants who helped me become an EC.
Jim Blauvelt, Teresa Weber, Dan Wanmer, Peter McAnearney, and Chris Brewer.
---
Featured Consultant
At Ambit Energy, we're inspired, proud, and even awed by the success stories we hear from our Consultants every day. Learn what motivates some of our top Consultants, read why they decided that Ambit was the right company at the right time, and maybe even pick up some inspiring tips to help you build your own business and achieve a similar level of success!