Let the Opportunity do the Talking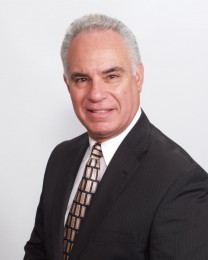 Illinois Executive Consultant Rick Geraci thanks SC Kathy Stains for showing him the Ambit Opportunity right after Ambition 2007 last October. "I think I was the first person she called when she got back from Texas," Rick says. They know each other from their days with Excel. "I saw the [Ambit] opportunity immediately and got excited about it right away. Listening in on a conference call to [NC] Brian McClure convinced me." Rick says that Brian has been a tremendous help to him and he follows Brian's advice to bury your success in the success of others. "That has meant so much to me," he says.

Rick says with Ambit Energy, "You're asking people to do the same thing they were going to do [use natural gas] and you're not imposing on them. That makes Ambit totally different from other network marketing companies. I would never push my friends and relatives to do something they didn't want to do."

He continues, "The great thing is that our market is not limited to people who need to lose weight, go on a diet or want to travel or look younger. Our target is every single household in the areas we serve, 100% of the market. That's a more powerful opportunity than anything else in network marketing."

How he built his business
For the past ten years, Rick was in the mortgage business. He says, "The last year was painful." So when he first joined Ambit, he sent out a lot of emails to his colleagues and friends in the mortgage business. "This is a way I can help people," he realized. "People who were in the same boat. I just asked them to look at my Web site." He figured, "These folks who've experienced hard times but still have a burning desire to be successful - Ambit can help." Then he followed up his emails a day later and told his friends, "You really need to look at this."

Rick keeps it low-key and doesn't try to hype anything, yet people who know him tell him, "I can tell you're excited," when he talks about Ambit.

Gathering Customers
"It's about asking your friends to help you with your business and it costs nothing to try," Rick says. "I just say, 'Do me a favor and try my service.'" He says persistent, consistent effort is key to success - a never-quit attitude. Rick's philosophy is WIN - Whatever Is Necessary. He says what's really necessary, now that Illinois has opened for business, is enrolling customers.

When Illinois launched, using the email filtering tool in Power Zone, Rick began sending his downline a series of email messages about the urgency of gathering customers. In the spirit of "helping others do the same," his first emails included a script Consultants could use to bring customers aboard.

"I want to get everybody paid. I remind everybody to get yourself paid. I remind them that's what you got into this business for." Gathering customers is key to getting paid because that's where the money comes from.

One of the most powerful tools Ambit offers, Rick says, is our Customer Referral Program. "Rewarding customers for referring other customers! That's ingenious!" he exclaims (in his low-key way). So, of course, Rick trains his team to let every customer know about the travel packages they can earn for referring their friends to switch to Ambit Energy.

A simple system
"I train people to do what I do. Say as little as possible to folks and let the videos do the talking. Ambit has a simple system. You can show the opportunity on the Internet." Rick wants people to see that this business is totally duplicatable. "The simplicity of duplication is what makes Ambit so powerful." Rick says the videos and 3-way calls are a powerful combination in building your business. And now that the Illinois videos are up, it makes it even easier. Rick wants people to know, "Anybody can do it. You don't have to be a good salesman."
People power
Rick says the non-monetary rewards of the business make him happy. "You get a whole new network of friends and associates. You're on a first-name basis with hundreds of people you didn't know before."

Closer to home, Rick's whole family is on his team. His sons, SC Rick Geraci, Jr., and SC Frank Geraci, along with his daughter, SC Tina Conroy, are three of the five Senior Consultants who helped him promote to EC leadership status. SC Chris LaRocco and SC Donna Houle are the other two. Rick says someone told him that promoting to EC would have been easier if he'd had five kids. He laughs and says his wife, Marie, did not agree.

Rick also recognizes SC Carl Bandy, SC Tony Salerno and RC John and Dana Gezik as people who are attacking the business with a passion. "They call me all the time for advice and support," which Rick is always happy to provide.
Advice for new Consultants
Rick has attended every training event offered since he joined Ambit and says, "I've come away stronger and more convinced" every time. He says things seem to "magically mushroom" after he attends a training event. He definitely wants everyone to attend Ambition 2008 in September for all the benefits that will bring. Among the great advice Rick has heard and followed, one quote stands out: "By taking massive action and putting this opportunity out there, great and powerful forces will come to your aid." Rick says that really hit home, it's a "magical formula" and it truly happens that way.

Rick calls it a magic formula, when really it's simply an income opportunity like no other!
---
Featured Consultant
At Ambit Energy, we're inspired, proud, and even awed by the success stories we hear from our Consultants every day. Learn what motivates some of our top Consultants, read why they decided that Ambit was the right company at the right time, and maybe even pick up some inspiring tips to help you build your own business and achieve a similar level of success!