Making a Case for Ambit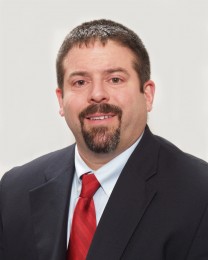 Rob Marchiony had an established career as an attorney working for the Appellate Division of the State Supreme Court in Albany, New York. Still, like many, he and his family were struggling with debt. They had a second mortgage on their home, a growing family and he and his wife Laurie wanted her to be able to stay at home with their kids.
That's when Rob noticed an online article about a company working with consultants to offer an alternative to Con Ed. In 2008, he contacted the person mentioned in the article, Ray Montie. Ray went on to become Rob's sponsor. "I saw the incredible leadership of the company combined with the timing, the size of the marketplace and the opportunity to work with Ray. Starting a business with Ambit was a no-brainer," Rob says.
Initially, Rob simply wanted to earn enough income to allow Laurie to stay at home. They accomplished that goal quickly. And they began to see a bigger opportunity.
Discovering Ambit's Appeal
Although the Marchionys had never been involved in sales, they quickly learned that consistent effort was the key. Even though the demands of his full-time job and a growing family limited the time he could work on his Ambit business, Rob found his business was growing faster than he expected. "A common objection from potential consultants is they can't commit to giving 100 percent. I tell them if you give Ambit 10 percent consistently over time, you can change your financial future forever."
That's certainly been the case for Rob and his family. Not only has his wife been able to quit her teaching job, they've bought a new house, new cars and paid off all their old debts. Now they're using their residual income to prepare for early retirement.
Rob also enjoys the way Ambit allows him to work with others. "My job with the court is intellectually stimulating, but very monastic," he says. "Ambit lets me do what I really love—teach and coach and encourage others to be better. The greatest pleasure is watching my team members gain success and financial freedom."
Practice Makes Perfect
Rob has learned some important lessons from Ambit field leaders that he believes will help other Ambit Consultants build their businesses. "Bury yourself in the success of others and your success comes as a byproduct. Don't try to reinvent the wheel; understand there is a system in place that virtually insures your success."
He also suggests that Consultants participate in web trainings and conference calls continuously to gain skills and maintain their focus, and use the Success From Home magazine to share the opportunity with others.

"Attending events is crucially important to building your business, and even more important is getting your team there, especially new consultants," he adds. "Events like Ambition and Simulcast helps people to appreciate the integrity of the company and to truly understand how immense this opportunity is."
Today, Rob is debt-free, living the lifestyle of his dreams and looking forward an early retirement. His decision to add Ambit to his legal career certainly showed good judgment.
Our "Why?"
When we started our business, it was to earn enough money to allow Laurie to stay at home with our kids, but our goal quickly became financial freedom.

Time spent working our Ambit business:
When we started, 3-5 hours per week; now roughly 10-15 hours per week.

What was your single most-effective Success Tool, factor or influence for growing your business?
Having Ray Montie as a sponsor and mentor has been the single most important factor in our success and that of our team. Through web trainings, team conference calls and the constant mentorship and encouragement, Ray created an atmosphere for all of us to succeed, regardless of network marketing experience.

Name your favorite thing about AMBITION:
The sense of community and the understanding that new attendees achieve about how great
this company is and how real the opportunity is to change their financial future.

Thanks to the five SCs who helped us reach EC.
Mike Buemi, Mike Monteiro, Ben Sternberg & Tara Heiss, Brian Lester, and Sharon Potts
---
Featured Consultant
At Ambit Energy, we're inspired, proud, and even awed by the success stories we hear from our Consultants every day. Learn what motivates some of our top Consultants, read why they decided that Ambit was the right company at the right time, and maybe even pick up some inspiring tips to help you build your own business and achieve a similar level of success!