On the Lookout for a New Opportunity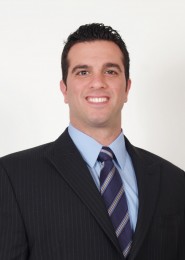 John Nicolaou had worked hard to establish a successful wine and liquor business in New York, but changes in the industry had him wondering if it was really the best way to support his wife and their two young sons. While still working long days at his business, he started to look for new opportunities for his entrepreneurial spirit to flourish.
On Father's Day of 2010, he happened to walk into an ice cream store owned by an old friend, EC Mike Obay. And it was here that he learned how AMBIT could bring him sweet success.
"Mike mentioned he had a part-time business that helped people save on their electric bill, and get free energy. I was extremely interested, and he invited me to a business presentation the next day."
John liked what he saw, and was ready to sign up. "Halfway through the presentation I knew I was starting an AMBIT business," he says.
Success was in store with AMBIT
In just 14 months, John was able to achieve an exceptional level of success. He is in the process of selling his liquor store, and his wife is planning on leaving her job as a teacher to be a full-time mom. More than that, John enjoys seeing the change his efforts make in the lives of others. "Helping others will eventually get me to my personal goals," he says. "My goal for my AMBIT business is to help change the lives of thousands of others."
John also likes the freedom AMBIT affords him. "I'm taking control of my life and my future. There's no boss to answer to, no one tells me how many days off I get per year or how much I can make. I decide all that for myself. AMBIT allows me to spend time with the people who mean the most to me."
Taking stock and planning for the future
"What Jere and Chris have put together with AMBIT is completely amazing," John says. "The people who get themselves committed to this business will have life-changing results for themselves, their kids and generations. AMBIT has changed my life in the short time I've been in it."
John also sees a bright future for himself, his family and his team. "This opportunity will never happen again in our lifetime. This business is really enjoyable when you find great people who are motivated and I'm blessed to have found such great people and look forward to working with them more."
For new consultants, John suggests "follow what the other leaders are doing in this business. To become a great leader, you first have to be a great follower." He also highly recommends attending AMBITION. "AMBITION was the single event that made my business explode. It is the event every Consultant must attend."
For John, his hard work and the power of AMBIT have helped him attain a greater level of success than ten years in the retail industry. And that's a great sales pitch for AMBIT.
---
Featured Consultant
At Ambit Energy, we're inspired, proud, and even awed by the success stories we hear from our Consultants every day. Learn what motivates some of our top Consultants, read why they decided that Ambit was the right company at the right time, and maybe even pick up some inspiring tips to help you build your own business and achieve a similar level of success!