Real versus Apparent Success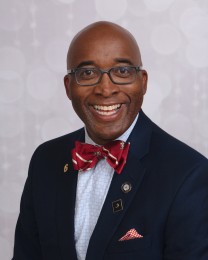 With 20 years experience in law, finance, accounting and law and business degrees from top-tier universities, Mario Price appeared to have it all. But as the saying goes, appearances can be deceiving. Like many professionals, Mario carried large student loans, as well as a mortgage and the cost of providing for his family. He also had to work long hours, leaving him little time to enjoy any quality of life.
Luckily, he had one more great advantage—a persistent law partner who was determined to introduce Mario to the Ambit Opportunity. After four months of turning down invitations to presentations, he gave in—and immediately saw his chance to change his life for the better.
A Second Chance
Mario had already had the chance of a lifetime and dropped the ball. As a Wall Street executive years ago, he'd passed on the chance to sign on with a little startup company called Amazon, and he'd regretted it ever since. He saw the opportunity to make a significant income with Ambit, and was determined not to let this big chance elude him. What's more, as a Dallas native who'd earned a Southland scholarship, he believed in the Thompson family and Ambit's leadership. Mario knew he'd make the most of this second chance at earning his Financial Freedom.
And then…
When he failed to get out of the gate quickly, Mario says "I nearly walked away as a RC with a total downline of seven people." He'd gone six months with no growth, no checks and nothing but "nos" from everyone he approached. "After attending Simulcast 2012 and receiving encouragement from EC Clet Titus, I decided to make one last invitation. And my business started to turn around." Before long, Mario achieved the rank of SC, and his Ambit business began to show a profit.
Finding Family
For Mario, being part of Ambit has gone beyond just making money. His Ambit team was a major source of support for his family when his infant son died in 2013. On a more positive note, his work with Ambit has helped Mario develop his skills and become a sought-after speaker and writer. He looks forward to retiring from his law practice to speak and train others who want to make a positive change in their life.
That's something he's already doing as an Executive Consultant who inspires his downline to achieve their goals and set new "Whys" every day.
Five EC Pieces

My/ our "Why?"
I am building my business to transform from simply being a person who looks successful, to one who has full freedom of decision making to live a life of abundance and generosity.
Time spent working my/ our Ambit business
10-15 hours per week

What was your single most-effective Success Tool, factor or influence for growing your business?
My single most effective tool was getting out of my own way fully becoming coachable and teachable.

Name your favorite thing about AMBITION:
Ambition is like a family reunion/refueling station where everyone who has the audacity to dream out loud receives encouragement and instruction on how to achieve those dreams.

Thanks to the five SCs who helped me/ us reach EC.
In addition to the numerous NCs and ECs who offered their support and guidance (especially Pastor Kenny Smith, Brian McClure, Kim & Jim Mason and Thien Bui), I would especially like to thank the five SCs who helped him to promote - SC Dr. Marques Julius, SC Marion Branch, SC Mike Woltz, SC Brenda Gray Fields, and SC LTC (army) Sonya Friday.
---
Featured Consultant
At Ambit Energy, we're inspired, proud, and even awed by the success stories we hear from our Consultants every day. Learn what motivates some of our top Consultants, read why they decided that Ambit was the right company at the right time, and maybe even pick up some inspiring tips to help you build your own business and achieve a similar level of success!