Right on Target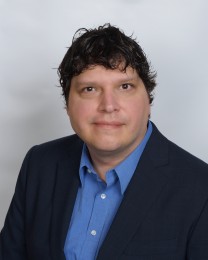 EC Anthony Furniss can thank social media for learning about Ambit Energy. He never imagined that reading through Facebook would result in a life-changing discovery. "I was aimlessly scrolling through Facebook one day when I saw an old friend post about Ambit," he says. Anthony decided to reach out to the friend because he felt he had nothing to lose. "The rest is history."
Store Associate to Entrepreneur
A Target employee for nine years, Anthony loved several things about his job. "It was close to home and was only 30 hours a week," but he knew there was more he could do. "I was kind of comfortably stuck there." While his expectations for starting his Ambit business were low, he admits his results are more than he could have imagined. He exceeded his initial business goals, fast tracking to RC, SC and EC. "I had no idea that was possible for me."
His No. 1 goal has always been to provide for his daughter, Lily Grace. As his 'Why', Anthony's found more time to spend with Lily, and for things he loves to do like playing disc golf and working with nonprofits. "My biggest and proudest accomplishment has been being able to give more money to causes I support." In addition to giving, the growth of his Ambit business means he's learned more about himself as a leader and discovered new talents and strengths. "I recently did my first conference call as a guest speaker and that is something I would have never thought I could do before."
A New Life
Anthony experienced a few setbacks, and there were a few friends and family who were skeptical. Things quickly changed once they saw his success. That's also one of the many reasons he passes on pieces of advice to new Consultants joining the business. "The more time you spend learning from the best in this business, the more confident you will be." That hard work and learning from others is what we know will keep him moving forward in his Ambit business.

Five EC Pieces
My Why?
To provide for Lily Grace and me.
Time Spent working my Ambit Business
At least 12-16 hours a day.
What was your single most-effective Success Tool, Factor or influence for growing your business?
My Upline and my Team is my biggest influence for helping me grow my business.
Name your favorite thing about AMBITION:
The Community!
Thanks to the five SCs who helped me reach EC.
Andrew Lyons, Alan Wagner, Brock Niichol, Nathan Emory, Monica Lyons
---
Featured Consultant
At Ambit Energy, we're inspired, proud, and even awed by the success stories we hear from our Consultants every day. Learn what motivates some of our top Consultants, read why they decided that Ambit was the right company at the right time, and maybe even pick up some inspiring tips to help you build your own business and achieve a similar level of success!